How to on-board AI
Salesforce's Vala Afshar on what Canadian businesses need to keep in mind as they enter the space.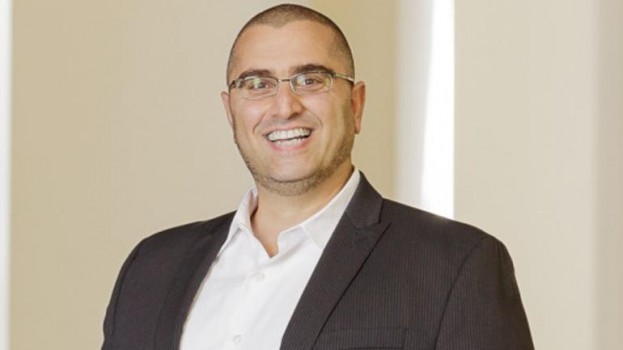 To kick off our interview series leading up to the AdTech Canada conference on May 29, strategy spoke with Vala Afshar, chief digital evangelist at Salesforce, about artificial intelligence and what marketers need to keep in mind when looking to make it part of their organization.
Based on what you know about Canada as a market and what you've seen, what is the major opportunity for AI in this market, given its business landscape and what consumers here are looking for?
We're in the age of the connected customer, and there is higher internet penetration here than in a market like the U.S., and comparable here in terms of mobile use. You also have the most number of citizens with a college degree. Canadians are the most mobile, most social and most educated, and I think because of that we've seen huge investments in AI research to maintain your country's leadership in the space.
Having said that, 80% of graduates in data science and computer science in Canada go to the U.S., so your best and brightest are being drawn south of the border. But these investments may tip the scale back to Canada having an incredible opportunity to lead the AI revolution for decades to come.
As someone with a global view of AI, how do Canadian companies stack up in how they actually put AI to use?
This is anecdotal based on interactions I've had with our customers, but across multiple industries and institutions, I'd say it's roughly on par and maybe slightly ahead of the U.S. Adoption does vary, though, depending on the line of business within the enterprise. For example, I recently met with the chief customer officer at a large media company, and because it was a more mature line of business within the organization, they are keenly interested in enhancing discovery, predication, recommendation and, ultimately, automation within the service part of the organization. They are the change agents within that institution, but I also met with the chief digital officer at one of the big banks, and he has 500 designers on his team that are bringing lean startup thinking and looking to the consumer to optimize the customer experience.
If I'm a marketer and my company has been making investments in AI, how do I on-board it and make it part of my processes?
Look at your traditional processes, and apply AI applications at every stage of your funnel and demonstrate the benefit when you can apply discovery and recommendation and automation. You have to map these investments to business outcomes, and I think marketing organizations are best poised to do it.
It's hard, because you have constant customer cultivation and numerous touch points in the customer journey, all powered by smart applications. And marketers still struggle to map their campaigns and dollars they invest in marketing to growing leads, growing the top of the funnel and closing business, but they'll have to get better, because the three digital currencies that matter today are personalization, immediacy and intelligence, which is what AI can provide.
The CRM and B2B applications for AI are obvious, but why should a marketer doing more consumer-facing work also be up-to-speed on it?
We conducted a report in 2016 that showed 45% of Canadian consumers would allow retailers to capture information about their purchasing habits if it would lead to faster and more convenient in-store service. Today's consumer is looking for a personalized experience, and I think businesses are realizing that good customer experience is what offers true differentiation.
One example is how retailers are looking for wearables and IoT-combined AI-powered apps that let you look at information about an individual when they're on premise at a brick and mortar store and deliver automated marketing in real time based on their preferences. You're going to have design thinking that is very fluid and constantly moving because the combination of AI and IoT is what allows customers to walk in, pick up the products they need and not have to deal with the checkout line.
We're also forecasting 6 billion connected objects requiring support by 2018. That's the type of change that will require an AI that will be able to get to mass personalization at scale.
What's the future look like in the AI space?
Well we've been talking about AI for years, and we're engaging more with CEOs because AI has become a boardroom topic. In fact, if your board members are not bringing up AI in meetings, you should find new board members. AI is not a projection. It is here right now.
Marketers need to be the ones who realize that, because they are the ones in the organization that have the balance of science and art, and it requires a great deal of creativity to be successful with AI. You're going to need people who can program empathy and good listening to create an environment that you feel like you're really engaged. That's another big change – there's going to be a whole new set of careers.