The state of programmatic
Brian Schwartz, director of programmatic at Xpeto, on what frightens clients and how the practice is shaping the media world.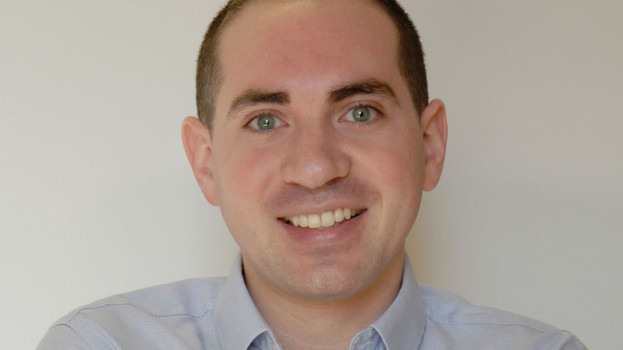 Leading up to the AdTech Canada conference on May 29, strategy sister site Media in Canada spoke with Brian Schwartz, director of programmatic systems at Xpeto, who will be part of a panel looking at the state of programmatic advertising — where it's going, what are the advantages and what are some of the more challenging or even controversial aspects. You can also read strategy's interview with Vala Afshar, chief digital evangelist at Salesforce, about artificial intelligence here and look for more insights from conference thought leaders over the coming weeks.
"You don't walk into a store and ask what a margin is on a product," said Brian Schwartz, director of programmatic systems at Media Experts' trading desk Xpeto. "But as soon as it comes from digital advertising and programmatic, it's at the forefront of conversation."
Schwartz told Media in Canada that despite growth in programmatic advertising, the buying method is still misunderstood by many — including, he said, those who don't yet think of it as a way to buy online advertising at all.
MiC caught up with Schwartz prior to the panel to dive into some of the topics that will be explored at the end of the month — from what frightens clients to how programmatic, like it or not, is shaping the media world as a whole.
How programmatic is different
Schwartz previously worked in the world of search, which he said made for an easy transition into programmatic. But in many cases, he says, the programmatic landscape still seems like a foreign country to many.
"The landscape is far more fragmented," Schwartz told MiC. "You're buying across the entire web, [so] there's a lot more intricacies when it comes to buying programmatically."
On top of the complication introduced by the wider-reaching atmosphere, Schwartz said industry concerns over programmatic — from viewability to content quality and fraud — are always top of mind. But amidst all the issues, he said, programmatic is becoming majorly influential in the world of media.
"The amount of data available to us is increasing, and the number of publishers willing to de-couple their data from their media is increasing," he said. "Companies are saying, 'we get that you want to buy our data and not necessarily have it coupled with our media because we have an audience you want to reach all over the web.' Now, if we know we're looking for an affluent male, we can hit them anywhere on the web instead of just The Globe and Mail."
How clients are coping
Much of Schwartz's work centers around doing "101″-style education with clients, and that many are still not at a strong level of understanding in programmatic. "They'll put programmatic on a plan as a tactic, instead of looking at it as a method of buying and transacting," he said.
And he said clients bring forth a lot of concerns about programmatic. "A lot of concerns come down to them worried about feeling ripped off," he said, speaking of programmatic advertisers in general. "We've seen recent cases where one bad brand safety experience — like some of the coverage recently on YouTube and Google — can leave a bad taste in their mouth across the board."
He said in some cases clients hold programmatic to a higher scrutiny than other forms of media. And while he acknowledged that all forms of media should be thought of critically, he said he found it interesting how matters such as viewability and margins become the "forefront of conversation" in programmatic advertising more than other media.
The future of programmatic TV and OOH
Media companies including Corus, Rogers Media and Bell Media, have all embarked on various projects related to programmatic TV, although all have acknowledged that true programmatic on TV may take some time.
Schwartz, who works closely with Media Experts' broadcast team, is hesitant to call even those small explorations true programmatic, and doubts that the short-term dives into programmatic OOH and television can provide as rich an offering as in digital. "A lot of what we're calling programmatic TV isn't true programmatic. It's more a case of using an extra layer of data and technology in your buy."
However, he said when it comes to TV and OOH, the potential to eventually dive into programmatic is still alive from a technology perspective, but the "understandable" hesitance of those in the business side. "The pipes are there, and even in Canada where some of the laws are more restrictive, there's so much we can do." He said in the early days of display programmatic, digital publishers "lost out on a lot of the direct sales revenue. I think that's going to be one of the reasons why [programmatic in other areas] is slower."