Articles Tagged 'media Experts'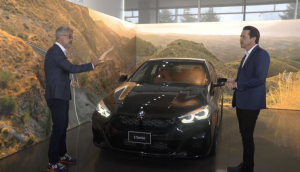 How BMW is bringing the dealership home
Live-streaming its vehicle launches is one way the luxury brand is giving buyers access to its cars and expertise.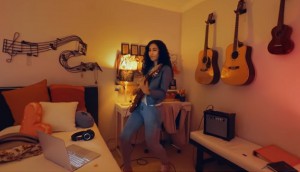 Best Buy shifts focus from expertise to assortment
The retailer broadens its back-to-school strategy beyond "blue shirt" staff and class-ready tech to reach a bigger target.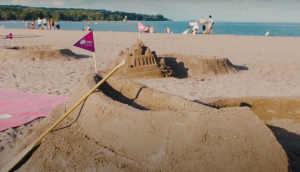 Onlia builds a message about being safe everywhere
The insurance co created "sand circles" for social distancing, part of a brand positioning based around keeping communities safe.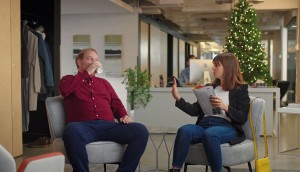 Circle K puts a positive spin on being naughty
The convenience store chain's holiday giveaway was born out of increased customer segmentation work.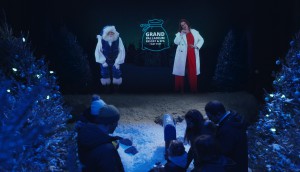 WestJet asks Canadians to donate their 'Christmas Miracles'
This year's campaign features Santa and Scrooge giving people the choice of giving their gifts to families at Ronald McDonald House.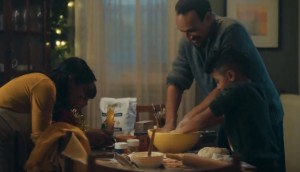 Interac swaps holiday gifts for the 'stuff' that matters
The company is focuses more on experiences as Canadians grow concerned about the materialistic nature of the season.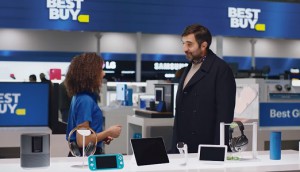 Best Buy goes back in time for holiday campaign
The retailer tells its story in reverse as it continues to focus on the happiness of gift-giving.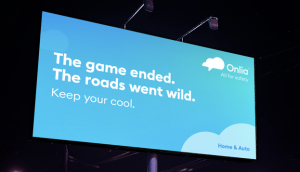 Onlia wants people to think holistically about insurance
The upstart digital insurance firm is taking a prevention-first approach with its first mass campaign.
Canadian Credit Union Association looks to escape the burden of banking
To help members compete with the big banks, the association is focusing on personal goals instead of products.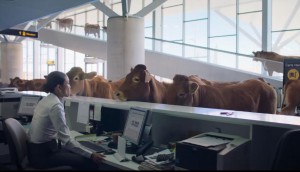 WestJet 'milks' its commitment to service
The airline takes a common metaphor for overbooked travel literally to emphasize its values of "treating people like people."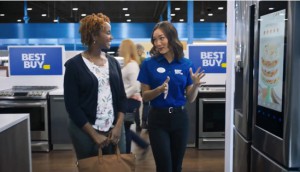 Best Buy's staff take their work home with them
The retailer emphasizes the knowledge of its Blue Shirt advisors in a new campaign to help guide customers through complicated choices.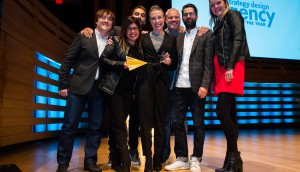 Who is in the running for 2019 Media Agency of the Year?
The next shortlist for this year's gala covers shops that were tops in buying and planning.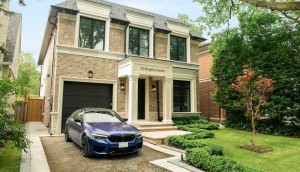 BMW dresses up luxury real estate
A pilot with Heaps Estrin Real Estate sees the luxury automaker place high-end vehicles in the driveway of open houses.