Tangerine's hidden code
The bank's 20th anniversary campaign comes with a (kind of) secret message for savers.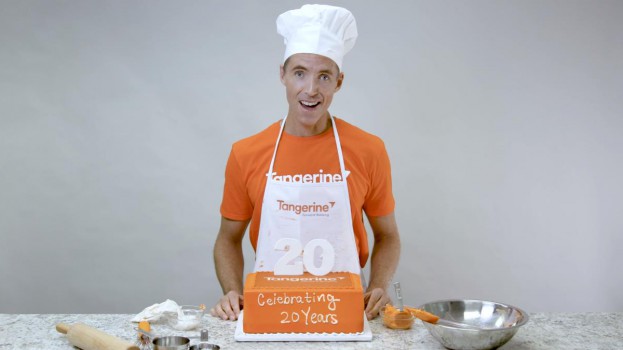 We recently featured Tangerine's latest spot, celebrating the frugal consumer. Turns out, it came with a hidden message.

The spot, created by John St., featured all the ways Canadians are thrifty, from packing smaller meals from home instead of buying lunch to turning down the heat. Among the imagery was one smartphone user typing in a promo code, "2020."

Surprise – it's a real code.

The hidden gem is part of the digitally focused bank's 20th anniversary campaign that's centred on providing perks to new and current customers who refer friends. New clients, for example, will receive up to $150 in bonuses when they sign up for a Tangerine account. The first 5,000 people to find the hidden promo code in the ad and use it to open an account will receive an additional $20 bonus.

While the campaign does have the obvious short-term goal of new client acquisition, Tangerine's goal is to also build awareness around its positioning as a bank for "savvy spenders and savers" – its target of value-conscious consumers who want to earn more on their investments and keep more of their money through lower fees, says Nick Nelson, VP of marketing.

The bank's "hard work" positioning, launched last year, has been resonating well, prompting it to build on that idea with the new saving-centred spot. But the 20th anniversary also provided an opportunity to have its integrated advertising engage more with consumers, he says.

Other media – from digital to out-of-home – is being used to put the importance of "2020" in context and encourage consumers to view the anthem spot and seek out the promo code to use (Tangerine works with PHD on media). An additional video featuring brand partner Steve Nash attempting to decorate a birthday cake is also part of the larger 20th anniversary push. An additional contest element to the anniversary campaign will also launch next week.