Carte Blanche winners rethink out-of-home
Check out the ideas that won three creative teams free media space for their clients (plus a trip to Cannes).
With the unveiling of its Montreal winners, Astral has now announced the winners of this year's Carte Blanche competition across all three of its regions.
Carte Blanche is an annual competition that asks creative teams to conceive of a campaign for one of their agency's clients, with the only restriction being that it must appear on one of Astral's out-of-home boards. Where past years of the contest had creatives work on a mix of different out-of-home options, depending on the region, this year's competition asked all creatives to develop an ad that would run on Astral's network of digital, large format boards.
Each Grand Prize winner earned the creative teams a free trip to Cannes Lions Festival of Creativity, as well as $50,000 of media space on the Astral Out-of-Home network for the client to run the campaign. Winners have been announced throughout May, with winners from the final region, Montreal, being announced last week at C2 Montreal. The full list of winners from each region can be found below.
Toronto
Grand Prize
Client: SickKids
Agency: Cossette
Copywriter: Jordan Hamer
Art Director: Spencer Dingle
Using GPS data to locate the position of ambulances in relation to out-of-home boards, all available digital boards will have a "please pull over" message displayed ahead of the ambulance's approach to ensure drivers get out of the way.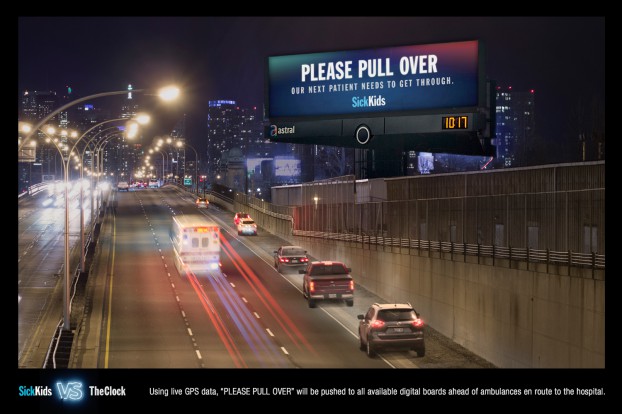 Second Prize
Client: FujiFilm
Agency: Dentsubos
Copywriter: Tim Morrison
Art Director: Michelle Orlandi
To promote FujiFilm's line of zoom lenses, still images of traffic ahead. The board helps drivers (just like the lenses do for photographers).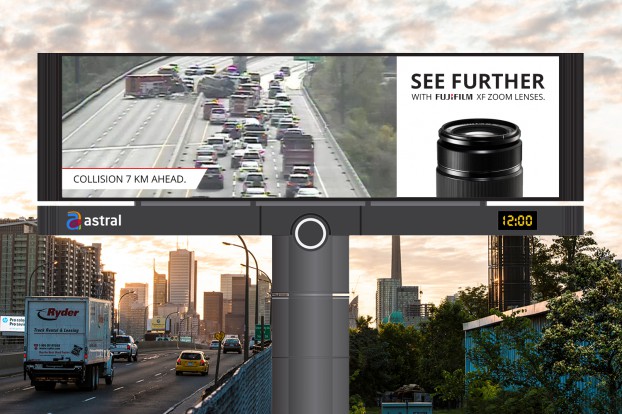 Third Prize
Client: ParticipAction
Agency: Zulu Alpha Kilo
Copywriter: Jon Taylor
Art Director: Andrea Romanelli
Keeping with ParticipAction's goal of cutting down screen time, this campaign would shut down the digital board altogether.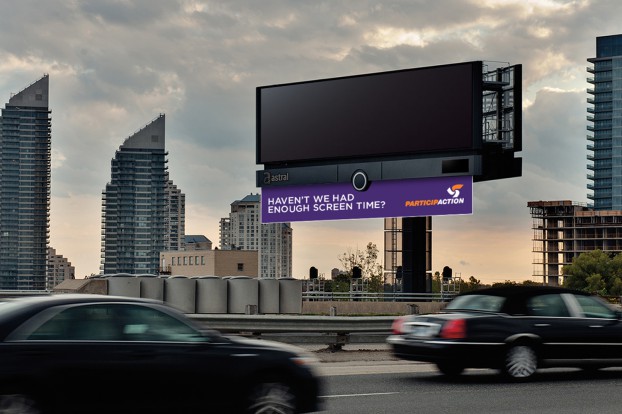 Western Canada
Grand Prize
Client: Vancouver Aquarium
Agency: 123w
Copywriter: Kate Roland
Art Director: Garret Schauteet
This campaign turns the time display on the boards into a depth measurement, changing the photo as the day goes on with a different sea creature that lives at that depth in its natural habitat (and can be seen at the aquarium).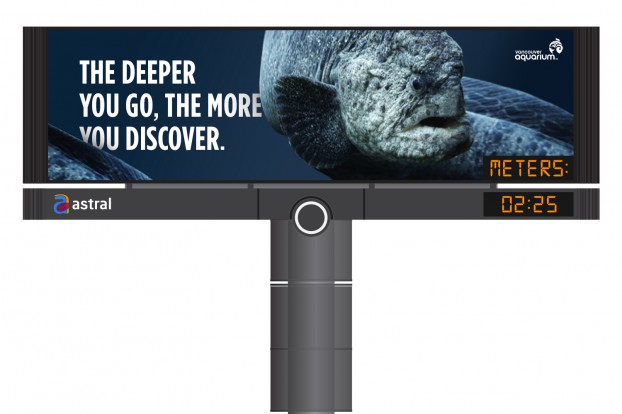 Second Prize
Client: Molson Canadian
Agency: Rethink
Copywriter: Sean O'Connor
Art Director: Melissa Haebe
On Canada Day, the label on the board changes to display the name of a different new Canadian as they are sworn in.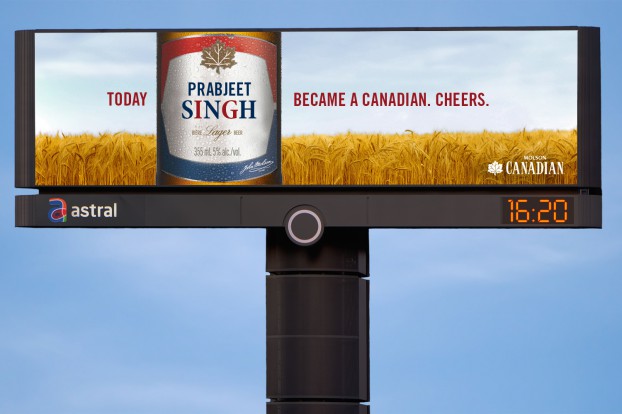 Third Prize
Client: A&W
Agency: Rethink
Copywriter: Alex Bird
Art Director: Vic Bath
Using traffic data, the board displays the quickest route to get to an A&W location.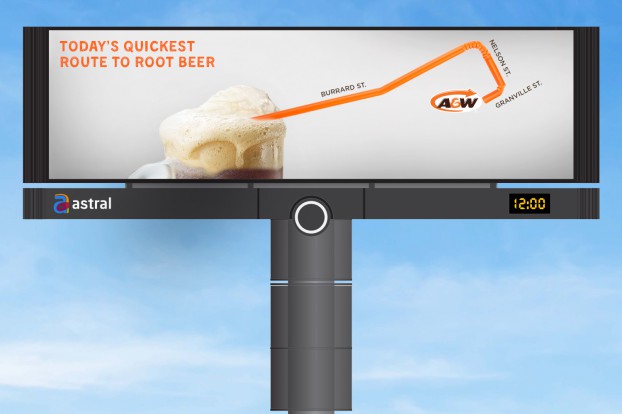 Montreal
Grand Prize
Client: Krispy Kernels
Agency: Lg2
Copywriter: Guillaume Ferron
Art Director: Mario Pesant
A speedometer displays how fast a driver is going, but also suggests a Krispy Kernels product that could be associated with that speed.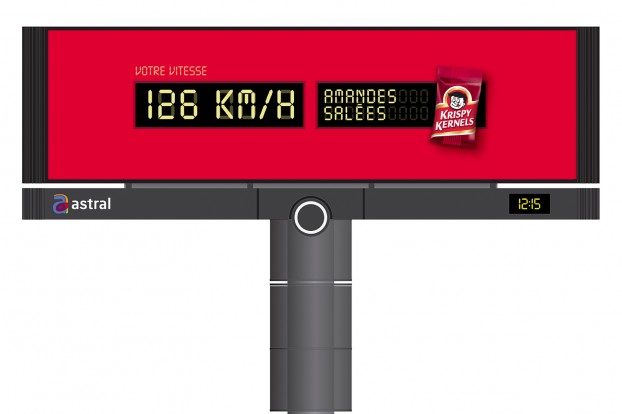 Second Prize
Client: Réno-Dépôt
Agency: Sid Lee
Copywriter: David Allard
Art Director: Simon Caspar
Several panels on the digital board are left dark, but you're still able to see (conveniently enough) the price light bulbs are available for at Reno-Depot.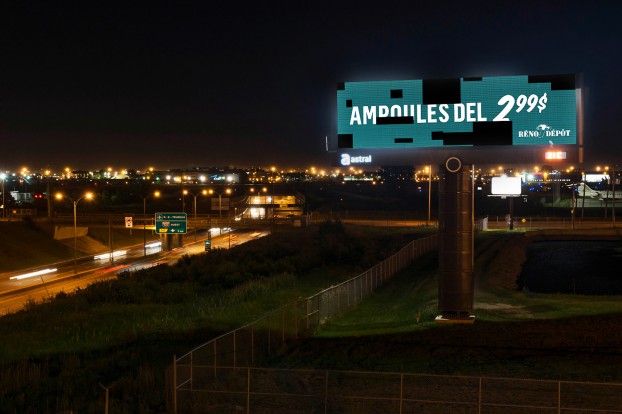 Third Place
Agency: Alfred Communications
Client: Montréal Science Centre
Copywriter: Martin Charron
Art Director: Nicolas Rivard
Tapping into real-time data, the board displays a different question that is relevant to the current weather, like why is the sky blue, why are the stars so bright or how is fog formed.