Cannes Lions sees a slight drop in entries
Numbers from Canada and globally were down, but certain categories are thriving.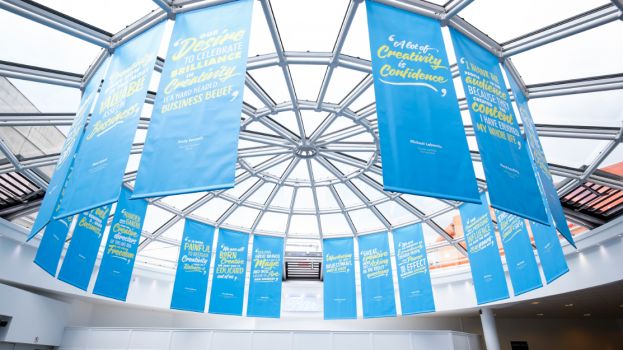 Cannes Lions kicks off tomorrow, but it looks like there will be slightly fewer campaigns competing for the festival's top prizes.

There were 1,054 entries from Canada this year – the 11th most among entrant countries. However, that's down slightly from 1,089 last year. For the festival as a whole, there were 41,170 entries this year, down from 43,101 in 2016.

For those keeping track, Canadian numbers were down 3.3%, which is slightly better than the 4.5% drop across the festival.

Certain categories did see strong growth. Total entries for the Glass Lion (the award to honour work "designed to change the world") were up 31% (from 155 to 203) in what will be the category's third year. Entries to Health Lions categories were up 9%. Creative Effectiveness and Film Craft were also slightly up.

The biggest drop was in Outdoor, with more than 600 fewer entries than last year, although it remained the most-entered category overall. Also seeing significant drops were Digital Craft, Direct, Entertainment, Film, Innovation, Print and Product Design.

The drops in Print and Outdoor continue a downward trend over the past several years, while other categories are now more in line with entry numbers from years prior to 2016.

Looking at entries from Canada, the most popular categories this year were Outdoor (116), Cyber (107), Film (97) and Design (96). The categories with the lowest Canadian entries were also highly exclusive ones that tend to have a lower number of shortlisted entries overall, such as Integrated (4), Titanium (3) and Creative Effectiveness (3).

The U.S. still had the most Cannes entries this year at 9,534. But that's still less than last year's 9,702 (a drop of 1.8%), an all-time high for the country. Among other countries in the top 10, the U.K., Germany, France, Australia, Japan, India and Spain all saw drops of varying degrees, while Brazil and China were the only ones to see an increase in entries.

However, the rates of change for the top 10 countries were all in single-digit percentages, generally putting the entries more in line with their totals from two to four years ago. And while the total amount of entries to the festival is down from last year, it is still higher than the 40,133 entries the festival saw in 2015.