Marketers seeing the value in AI: report
Canadian companies are keeping up with the global pace, but budgetary constraints remain a roadblock for many.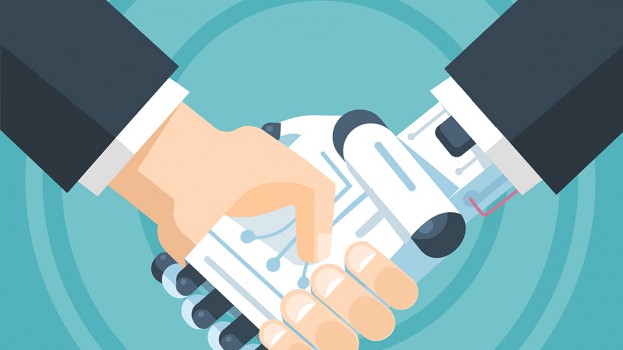 Nearly half of Canadian marketing leaders are implementing AI systems, according to Salesforce's latest State of Marketing report, and believe it is an important part of their efforts to make one-to-one connections with consumers.

The report was compiled from a survey 3,500 marketing leaders from across the globe, including 400 from Canada. It further divides the respondents into underperformers, moderate performers and high performers based on their own satisfaction level with the outcomes of their marketing programs and investments.

When it comes to artificial intelligence, 49% of Canadian marketers surveyed said they use AI in some capacity (in line with the global average of 51%), with a further 27% either in the pilot phase or planning to use AI within the next two years.

Globally, 72% of high performers are using AI, compared to 50% of moderate performers and 32% of underperformers. However, roughly one quarter of all marketers plan to implement some level of AI within two years, regardless of performance level.

Among Canadian marketers that are using AI, 51% say it's "absolutely" or "very" essential in helping their company "create 1-to-1 marketing across every touchpoint." Globally, 64% of marketers say using AI has already greatly or substantially increased their marketing efficiency.

For those that are lagging in AI, budgetary constraints was the most-cited reason by Canadian marketers for not being able to execute their AI strategy, followed by not having a defined business strategy for AI and concerns about maintaining customer privacy.

Compared to the global results, customer privacy was the top barrier for high performing marketers, while budgetary constraints were the top barrier for both moderate and underperformers. Top performers are also more likely to be grappling with more high-level, technical issues – like having the relevant data being stored across several systems – while moderate and underperformers struggle more with things like having an AI strategy or lacking the internal skill sets to implement one.

Outside of AI, the report said Canadian marketers see data management platforms, social publishing tools and analytics tools as most essential to their one-to-one marketing. Efficiency is also seen as a major benefit of adopting more tech, with 58% saying their current tech stack is either extremely or very effective at increasing their own productivity, with 56% saying it was effective at improving market efficiencies.

While AI is expected to see the greatest rate of growth over the next two years, more marketers overall are currently using "Internet of things" or connected devices (66%), marketing automation (67%) and social listening tools (67%).