Fast Facts: Shiny happy marketers
Marketers and creative professionals are more satisfied with their jobs than those in other corporate roles.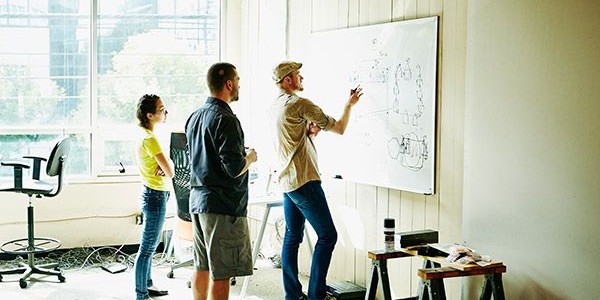 Technology, financial services, HR, legal professionals: they are all outpaced by marketers and creative professionals when it comes to job happiness and interest in their work, according to a new survey.
Consultancy and staffing firm Robert Half polled more than 12,000 Canadian and U.S. professionals in Q3 2016. It found that those working in marketing and creative endeavours are happiest, and plumbed what it was about their careers that engaged them so highly.
Pride in their company and feeling appreciated ranked as the most-mentioned factors that made survey respondents happy. Among younger professionals (i.e. those under 34 years of age), a sense of accomplishment drove the highest on-the-job satisfaction. The study also found that, generally speaking, employees at smaller companies reported higher levels of happiness than those at larger ones.
"Work can be difficult and demanding, but if employees feel proud of what their organization does, respected as a person and appreciated for what they do, then they tend to be happy and do better work as a result," said Nic Marks, founder of Happiness Works and a partner on Robert Half's survey. "Happiness is not a nice-to-have, but a necessity for a productive and successful business. For professionals across all industries, much of happiness at work comes down to choosing the right role and the right employer."
Rankings by profession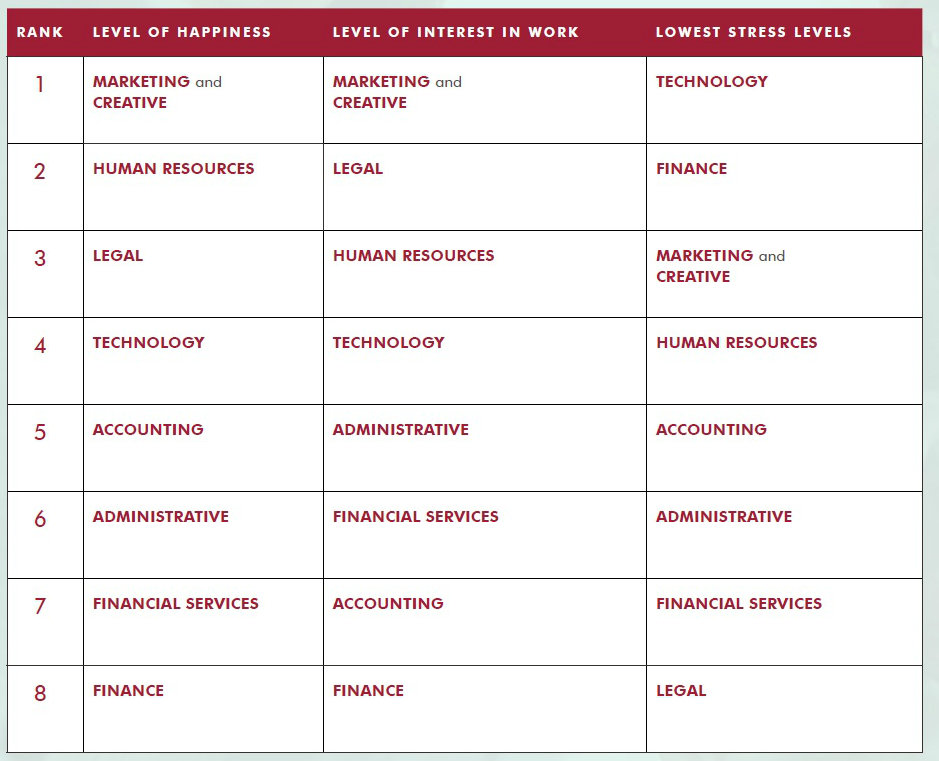 What drives happiness?

Happiness by region and group

Happiness by company size