Coalition loyalty programs are surging in Canada
Multi-brand programs are seeing tremendous growth, but consumers are getting confused.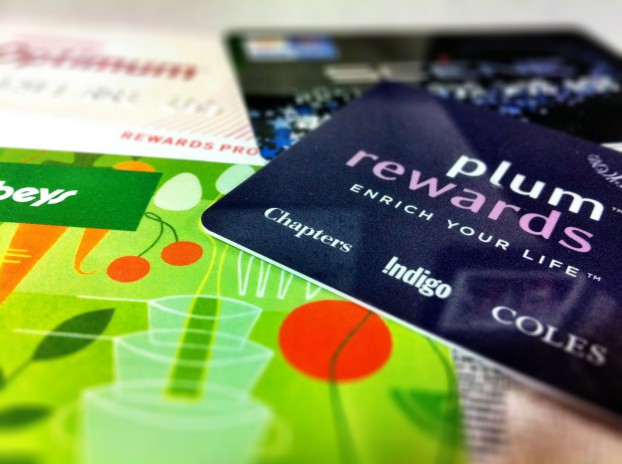 Canadians' participation in loyalty reward plans is increasing at a healthy pace, especially among those programs that include multiple retail and brand partners, according to a new survey from Colloquy.
Loyalty memberships grew 35% in Canada between 2014 and 2016, from approximately 130 million to 175 million, according to the 2017 Colloquy Loyalty Census. That outpaces the U.S. despite the fact that there are far fewer programs on offer here. American loyalty growth was 15% for the measured period, slowing from 26% growth Colloquy reported in 2015.
Retail programs account for the most memberships in the market and were a significant driver of the Canadian growth, increasing 44.2% to 89.5 million in that period. Travel plans grew 33% to 24.2 million. Financial loyalty plans saw only a slight increase of 0.3% to 34 million memberships.
The fastest growing loyalty sector, however, is the coalition format – those plans that allow members to earn a common currency across multiple brands and often in partnership with a financial institution (i.e. Air Miles). While they account for only 16% of all loyalty memberships, these programs saw 78% growth to 27.2 million accounts.
The report notes the expansion of the Scene program to include Cara restaurants and Sport Chek, and the evolution of the More Rewards platform to include Petro Canada and Scotiabank Visa as major factors in the sector's development.
Confusion reigns
The fly in the ointment of all that positive growth can be found in Colloquy's consumer sentiment research. Compared to Americans, Canadians report being more overwhelmed by their loyalty plan options. Thirty-two per cent of survey respondents said as much (compared to only 27% of Americans).
With relatively high confusion in the consumer market, why does membership continue to increase?
"Canadian consumers have also said they recognize that they get financial value from the reward offers that come from membership," says Melissa Fruend, partner, strategic consulting at LoyaltyOne and the report's author. "Canadian loyalty operators are skilled at targeting, so they are applying customer information to send personalized offers to customers to drive shopping behaviour and card usage. The net result is that Canadian consumers sign up for programs to access the benefits, but may be overwhelmed with the choices they have to consider in getting the most value from a program. In order to get the most value from a program, it's best to consolidate to a handful of loyalty programs."
Skepticism of reward programs is also relatively high. The report states that 46% of Canadians polled (versus 32% of Americans) says "they deem loyalty programs nothing more than marketing schemes."
Consumer sentiment was gauged by a survey of 2,255 Canadians and 2,258 Americans between the ages of 15 and 65 from Nov. 29 and Dec. 14, 2016.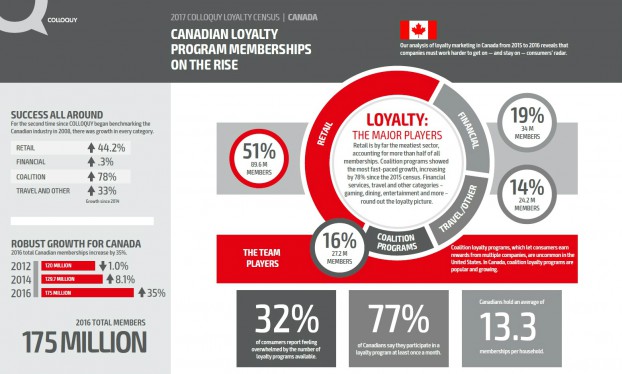 Courtesy 2017 Colloquy Loyalty Census