Giants & Gentlemen named AOR for Aphria
The Toronto agency will help the cannabis producer as it prepares for legalization of recreational use.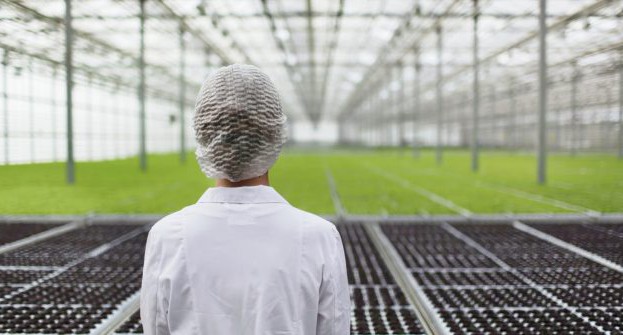 Giants & Gentlemen has been named agency of record for medical cannabis producer Aphria as the company sets itself on a growth path ahead of next year's expected legalization of recreational use.
Aphria is one of the largest cannabis producers in Canada and one of a handful that are publicly listed on the Toronto Stock Exchange. It was founded by multi-generational greenhouse growers in Leamington, Ont., where the greenhouses and sunlight in the region have traditionally been used to grow tomatoes year-round.
It is also one of the 50 licensed producers in Canada preparing itself for July 1 of next year, when cannabis is expected to be legalized for recreational use and become an $8 billion industry. Heading into next year, Aphria plans to expand its production facilities to over one million square feet of greenhouses as part of its goal to become a global leader in producing high-grade cannabis through sustainable growing processes and a lower carbon footprint. Yesterday, it was announced that Aphria led the series B funding for cannabis lifestyle brand Tokyo Smoke.
Giants & Gentlemen won the business after an RFP process that included multiple agencies.
"We were very impressed by how the team at [Giants & Gentlemen] understood the complexities of task at hand and the key challenges that we would face marketing in such a highly regulated environment," Megan McCrae, Aphria's director of marketing and communications said in a release. "Most importantly, they shared our enthusiasm and passion for building brands and making a positive impact in the cannabis sector as we transition out of the prohibition era."
This year, Giants & Gentlemen has also picked up new assignments with Mucho Burrito, Big Smoke Burger and Toronto radio station Indie88.
The agency is also growing internally, having hired Steven Kim as its new senior art director. Kim has spent the last five years at DentsuBos, where he was an ACD and worked on the agency's Lexus account, and has also had roles at Marshall Fenn and and BBDO. At Giants & Gentlemen, Kim will be partnered with senior copywriter Brandon Tralman-Baker, and the team will lead work for Mucho Burrito, Days Inn and Fisherman's Friend, among others.