Symbility aims to bring AI to insurance
A partnership with DeepLearni.ng could improve the claims process and customer service.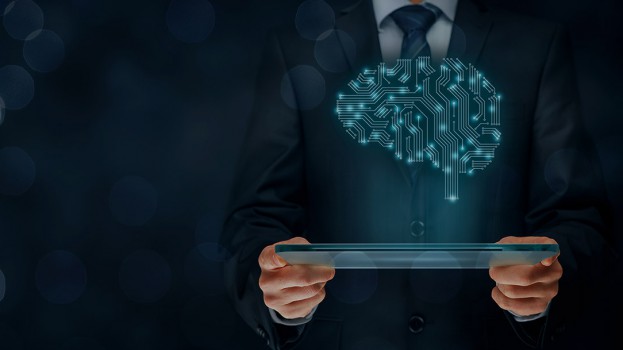 As the insurance industry slowly looks to technology to address longstanding customer pain points – the claims process chief among them – Symbility and DeepLearni.ng have struck a partnership that will add artificial intelligence to Symbility's industry offering.
Symbility's software offers insurance providers internal and consumer-facing white label apps and platforms to both manage claims and interact with their customers.
DeepLearni.ng, a Toronto-based company that provides AI solutions for enterprise clients, has previously worked with Scotiabank on an AI-powered platform to help it collect on credit card debts. The new partnership will see DeepLearni.ng integrate AI into Symbility's existing technology stack.
The exact ways DeepLearni.ng's AI capabilities will be deployed over the course of the multi-year partnership is still being explored, but most opportunities the companies are focusing on would improve a provider's internal claims processes. A press release announcing the partnership and an accompanying blog post from DeepLearni.ng highlighted how AI can simplify the process by providing more accurate estimates, damage assessments and measurement, and could automate parts of the data collection process.
It also pointed out the opportunity to personalize the claims experience for customers based on their policy and situation, as well as provide general business intelligence about how a provider is performing.
Artificial intelligence is quickly becoming a facet of the banking business as part of the broader boom in fintech. The insurance business, however, has not seen the same adoption (although things are picking up with companies such as RightIndem and Shift Technology targeting the industry).
Insurance, however, is ripe with AI opportunity, according to the two companies. AI relies on vast quantities of data to be effective – something Symbility CEO James Swayze said in a press release his company has a wealth of as it's cloud-based and has processed millions of claims since it launched.
"The insurance industry is the perfect space for AI right now with all the resources required to get machine learning projects off the ground: lots of context-rich data and interesting use cases," added Stephen Piron, co-founder of DeepLearni.ng.