Cantech spends to escape a sticky ad situation
Lagging behind big-name brands in mass market advertising, the Canadian company readies its first TV and social work.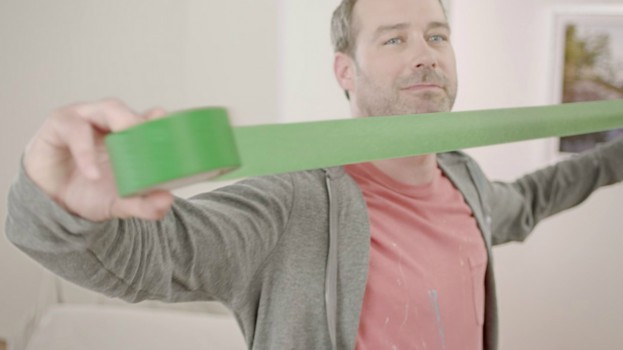 Cantech, Canada's second-largest supplier of adhesive tapes, faces a problem: big-name competitors such as 3M and Gorilla Tape have been investing in television advertising and it was lagging the field.
Cantech offers a number of industrial, sports and home-use tapes, and had been investing primarily in point-of-purchase marketing, with limited print advertising in industrial publications.
But Cantech's customers – hardware, paint and construction supply retailers – began asking why their brands didn't get broader media support and were urging the company to invest in television work to help drives sales.
So, its first-ever national 30-second television ad is on the way. Working with Toronto's Agency59, the brand has created "Not a Pro," which positions its painter's tape product as idea for DIYers. Brian Howlett, chief creative officer at Agency59, said there was some debate as to which Cantech product should be the focus of the new work, but it came down to the intel that the sales team team provided: painter's tape was what retailers were asking for.
French and English versions of the spot debut this month and are set to run on sports and specialty stations such as Sportsnet, TVA Sports and HGTV until October. The brand targets men and women between 25 and 50 years old.
The company has also dipped its toe into social media with its first Facebook page. "We're really slow to the market," Cohen says. "We know there is as much activity on social as there is on television… but first and foremost our customers asked specifically about television."
Luckily, Cohen says the company was in a position to expand its marketing budget to account for the new mass-market plans. "It wasn't a matter of squeezing it out of one pocket into another. There's an entry cost to everything, and we see this as an investment that's necessary. We've never had issues in investing millions in equipment, and this had to be done. We bit the bullet and went ahead."
While Cohen sees the need to support his products at shelf with broader marketing support, he is viewing this foray into national TV as an experiment. "It's been a costly education from our point of view, but the initial reaction from our retailers has been positive."