Marketers are facing a responsiveness gap
Everyone wants to be agile, right? Here's what CMOs say is holding them back.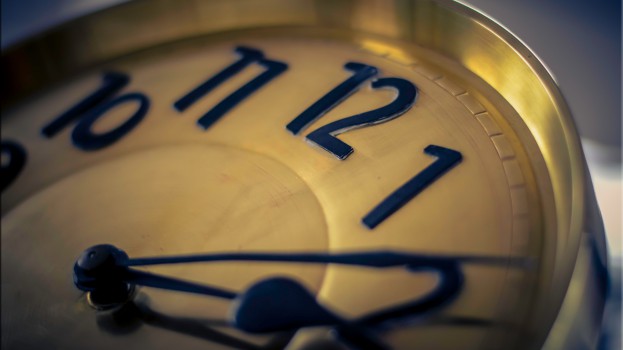 Whether we can blame Amazon or just the proliferation of digital generally, customers want what they want now. But is the ability of the CMO to live up to these fast omnichannel demands keeping pace?

In a new survey out of the CMO Council in the U.S., 90% of the 150 brand marketers surveyed said that responsiveness – the ability to source, understand and react to consumer feedback and needs – is crucial to delivering an exceptional customer experience.

But just 16% said they feel their organizations are "extremely responsive," whether that's in terms of product changes, packaging, services or experiences, based on consumer requests and feedback. Citing a previous study from last year, the CMO Council reports that only 4% of marketing decision-makers think they're consistently delivering a robust customer experience across all touchpoints.

Responsiveness generally isn't necessarily all that slow, with 78% of marketers suggesting they can respond to suggestions or complaints about marketing campaigns in under two weeks and 43% saying they can do so within 24 hours.

That said, when it comes to physical touchpoints and experiences like in-store displays or actual products, 77% said it can take up to 90 days to react to feedback, with 36% saying they need up to three months to react.

The goal for more than half of those surveyed is to narrow that down to under 14 days, with 20% hoping to see that change to just 24 hours.

Physical touchpoints are indeed seen by marketers as being key to influencing purchase decisions, with respondents ranking in-store promotions highest, followed by digital advertising, in-store sales reps and social media.

When asked about obstacles, 55% suggested that managing complexity was their top challenge. Like many issues facing marketers, lack of budget was also cited as a major reason behind this responsiveness gap – specifically the budget to update physical touchpoints more frequently. Meanwhile, a dearth of data or intelligence that allow companies to move forward on changes is another reason. In terms of product and packaging changes, the gap between the marketing department and the functional teams needed also leads to the setbacks in responsiveness.

So what's the solution?

Many of the marketers surveyed (60%) see a cultural shift toward being customer-centric (versus product oriented) as the primary change needed. Changes to procurement (including finding vendors who can execute faster) was also cited by 46% of those surveyed as a shift that's needed, while the same percentage said they'd want better customer intelligence for improved insights.

The CMO Council report recommends marketers begin taking on the responsiveness challenge by starting "strategic conversations" to make sure product packaging and physical touchpoints are part of the overall customer experience dialogue.

In addition, the report's authors recommend broadening "omnichannel" to encompass more, including packaging and social media; setting expectations that procurement be a strategic partner and not just one involved with budgetary goals; and having supply chain relationships that allow for continuous data streams and better transparency.