Balzac's to go beyond word-of-mouth marketing
The coffee brand is turning to PR and influencer relations as its retail and cafe businesses expand.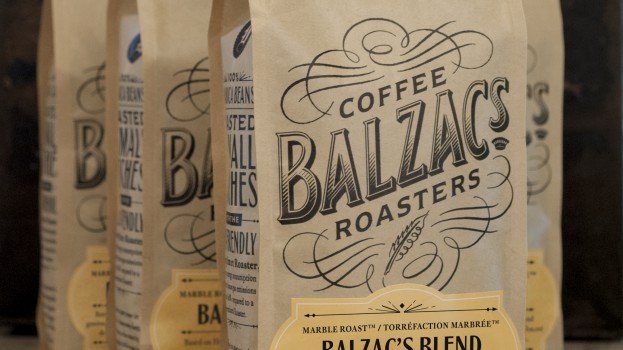 Every part of Balzac's Coffee Roasters is in growth mode. Not only is it opening new locations of its iconic cafés, it's set to distribute its retail products beyond its home province of Ontario. This growth created a need for some outside help when it came to marketing.

"I never really got into the whole PR, marketing, advertising thing," says founder and president Diana Olsen. "We were strong believers in guerrilla marketing, just getting our coffee out there." That mostly relied on building word-of-mouth buzz by getting its coffee served at events. But now that it's venturing into unfamiliar markets, Olsen has sought help.

Balzac's has tapped Faulhaber Communications as its first-ever AOR to manage its influencer and media relations as well as café merchandising.

Balzac's retail presence started with small Ontario stores, but it made its first major retail push when Whole Foods opened in Toronto in 2002. That grocery presence has grown (most notably to include Loblaw's in 2016) and product will start appearing in Quebec in October. Olsen says the company is also looking at Alberta, B.C. and American retail distribution options, and has invested in a new roaster to triple production in anticipation of that growth.

That said, Balzac's is also prepping a new cafe location in Toronto, and Faulhaber's credentials with urban lifestyle brands made them ideal to help drive awareness of the brand in that urban setting,. Olsen says.

"We're known for our beautiful cafes, and that's wonderful, but I feel like what's lost in that sometimes is that we roast our own coffee. I'm really excited about going further into retail," Olsen says.

Olsen also told strategy that she's readying new retail products beyond the four it currently puts on shelves.