Blue Goose serves up a new series
The organic brand aims for engagement with its new digital videos featuring famous faces firing up the grill.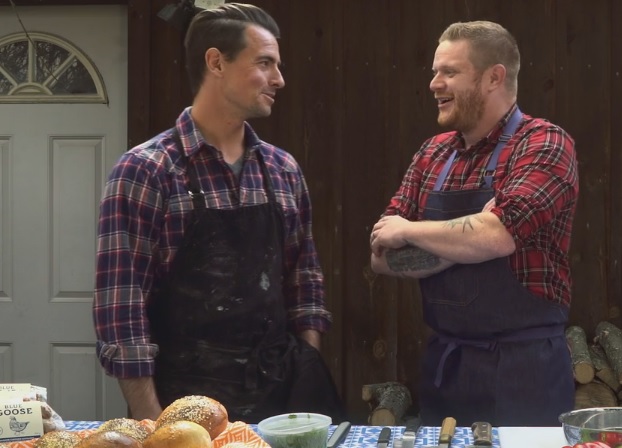 Blue Goose Pure Foods has taken inspiration from several foodie-focused series popular on Netflix for a new digital recipe series.

The B.C.-founded brand, focused on offering organic products from what it says are humanely raised animals, has typically acted like a smaller brand, with most of its marketing spend below the line, says Johnathan Bonnell, vice president of marketing and innovation. Along with social media and sampling, the brand has done some experiential work focused on its older millennial target, including new parents.

But now, it's hoping to "prime the marketing funnel" and create brand awareness among younger millennials with a five-part digital video series called "Eat Well," focused specifically on outdoor cooking with chicken.

Unlike traditional recipe videos crafted by Blue Goose in the past and other similar brands, Blue Goose wanted to serve up a more engaging series, taking cues from popular shows like Chef's Table and Anthony Bourdain's travel shows, Bonnell says.

To do that, the brand tapped notable Canadians – including Olympian Adam van Koeverden, country band Nice Horse, chef Sonia Mondino, nutritionist Rachel Bies and TV personality Tanya Kim – to star in its videos alongside chef Matt DeMille.

The videos do hit on key messaging around Blue Goose's approach to husbandry, but they're largely meant to show the personalities learning the recipes so viewers can do the same, Bonnell says.

The goal, he says, is to offer memorable experiences and engaging videos, though the Blue Goose website does have step-by-step instructions for those who actually want to hit the grill after watching.

Blue Goose is supporting the series on Facebook, Twitter and Instagram, along with its own website.