Retail in brief: Ardene's new millennial layout
Plus, Levi's tailors its stores for Western shoppers and Moose Knuckles opens its first flagship in Toronto.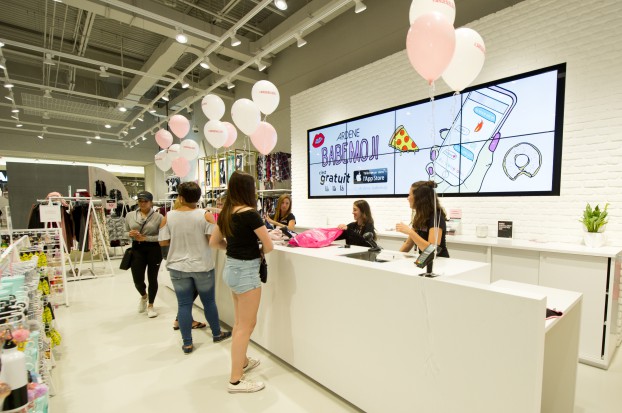 Screens, social sharing and hanging out at Ardene
Youth fashion retailer Ardene has opened a new large-format store in Saint-Jérôme, Quebec's Carrefour du Nord mall that embraces the gen Z lifestyle. Areas of the store have been set up for hanging out, charging phones and taking pics for social media in an attempt to get the store's latest fashion lines into social feeds. The brand took on the task last year of defining and elevating its in-store experience. The retailer has a broad range of female customers from age 10 to 40 but its primary customer base is within gen Z (those currently 14 to 24). The new store concept is its way of evolving to expectations in an "increasingly digital world," the brand said in a statement to strategy. The store already has a strong social media presence with more than one million followers across its various accounts, according to the company. It also just released its new Ardene Babemoji iMessage app. There are two more stores following this format set to open this year – one in Quebec and another in Alberta – with more to come in 2018.
Moose Knuckles steps into Yorkdale
High-fashion winter wear brand Moose Knuckles has its first North American flagship store ready to open in Toronto's Yorkdale Shopping Centre. The 2,750 square foot space designed by the award-winning Burdifilek studio is the brand's first dedicated location in the market after finding success at speciality retailers in North America, Europe and South Korea. The flagship will house a number of new product lines, including non-fur options, bags and footwear (moving beyond Moose Knuckle's core coat products).
Levi's tailor shop heads west
After opening two of its "tailor shops" in the Greater Toronto Area in 2016, Levi's is bringing the concept store to two Alberta shopping malls. The West Edmonton mall and CF Market Mall in Calgary will both house stores over 3,000 square feet that allow shoppers to customize their denim purchases with patches and pins, or get their Red Tab jeans tailored to fit just right.