Ascensia lights it up online
The diabetes care brand continues its online video push featuring Max Domi in a tough-sell category.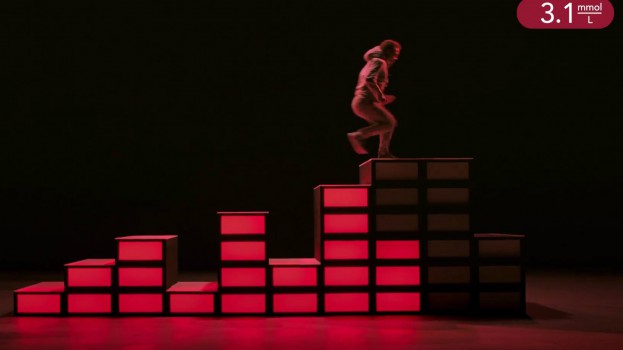 Ascensia has once again teamed with the NHL's Max Domi on a new campaign to promote its diabetes care products.

A new "Light It Up" online video ad created by Cossette shows Domi (who has Type 1 diabetes) training while lit by coloured lights: red, yellow and green. The spot promotes Ascensia's Contour Next One blood meter, which uses the colour code to indicate relative blood sugar levels.

Ascensia has been moving more into the digital space over the last three years "mostly due to costs constraints," said Hayley Colt, group market manager at the company. The company went looking for a more cost-effective medium than television with comparable reach, as its products target the entire community of people with diabetes and their caregivers.

"We're looking for awareness, and we'll support that with other acquisition programs, but at the end of the day this is a very competitive industry," Colt said.

Whereas previous video spots with Domi have leaned more towards the inspirational bent, "Light It Up" focuses more heavily on product features. Products like the Contour Next One can be a tough sell because blood monitoring devices are widely available for free at retail with the purchase of their accompanying testing strips, creating a new blood meter consideration cycle every time a customer walks into the pharmacy for their refills. Work like "Light It Up" strives to showcase the advantages of Ascensia's offering (which uses its multi-coloured lights to provide at-a-glance measurements along with an accompanying mobile app that tracks data over time).