Mercedes makes its next lifestyle retail play
The luxury auto brand adds a second location in its dealership-complementing store strategy.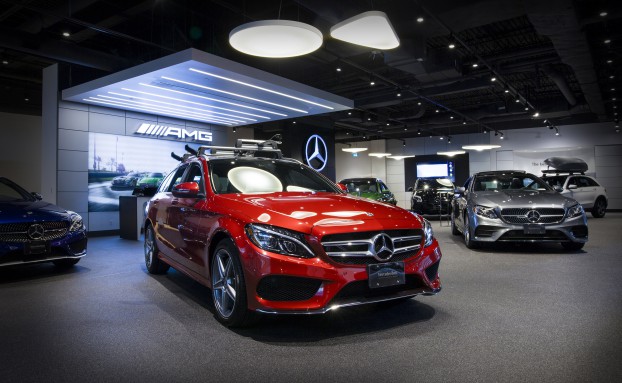 Mercedes-Benz has opened up its second "Mercedes Me" concept store in the Canadian market, hoping to offer up a different kind of brand experience for potential auto shoppers.
The new location is at the CF Markville shopping centre in the Greater Toronto Area. The 5,600 square foot store does showcase five to six of the latest Mercedes-Benz models, but it's also meant to offer up an experience beyond what's found in a dealership, says Philipp von Witzendorff, vice president and head of the Toronto retail group at Mercedes-Benz.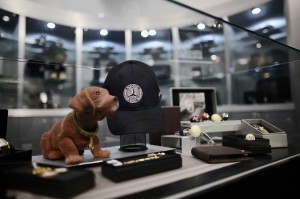 In other words, it's a place to engage consumers and fans of the brand (hopefully creating new ones). The store includes various collector's items and Mercedes-branded merchandise, like luggage, golf bags, pens and clothing. Mercedes also plans to add an interactive screen where shoppers can customize their vehicles.

The automaker is still keeping the path to purchase in mind with the concept store, however. The Markville location, for example, is just 3 km from a Mercedes-Benz dealership and is managed by the same team, with staff in the concept store well-versed in vehicle specifics and able to direct potential customers to the nearby lot.

In terms of locations, Mercedes is after shopping malls where people come to essentially hang out, given that the Mercedes Me concept is more of a lifestyle play, versus a place to actually buy a car. From a demographic perspective, the Markham area also has a large Chinese Canadian population, a group with whom the lifestyle concept resonates, von Witzendorff says.

The first "Mercedes Me" store in Canada opened at the Aberdeen Centre in Richmond, B.C. The retail concept debuted in Hamburg, Germany in 2014 and the brand now has various locations worldwide.

Correction: An earlier version of this article incorrectly stated that the Mercedes Me store in Markham has an interactive screen for shoppers. That feature is not yet in place. Strategy regrets the error.