Behind the CFL's latest step to gain young fans
The league's head of marketing and content on why a new mobile game makes sense.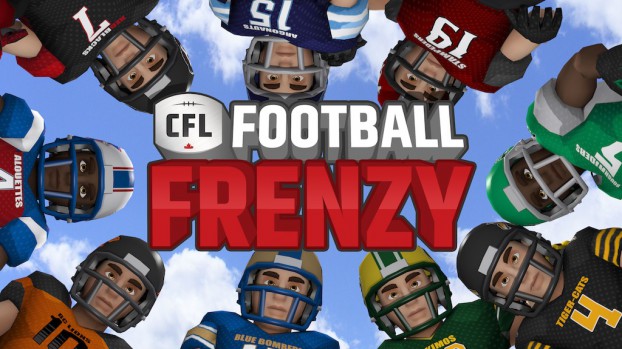 The CFL is continuing on its path to future-proof the league and gain new fans, this time through a new mobile game.
The league launched "CFL Football Frenzy" last Thursday, a new, arcade style mobile game – first for Apple's iOS and for Android devices later this week – aimed at ages eight to 14.
For Christina Litz, SVP of marketing and content at the CFL, the game was partly a response to demand from current loyal fans, also a way to attract new ones.
The new game, created by Relish Interactive, is a recognition of how sports fans are engaging today, she says. That's still through watching the games live and on TV, but it's also through social media, gaming and fantasy leagues.
All of the major sports leagues have been recognizing that fandom happens outside of game day, Litz says.
That includes the CFL, which has also gone deeper this year with its fantasy football strategy over the past few years, including through the launch of its Pick 'Em app in 2015. Overall, the league has been boosting its digital initiatives and evolving its brand marketing, in part to tackle the "casual fan," or people who like sports generally but haven't gone deep with the league itself.
Ultimately aiming the game at such a young demographic happened for a few reasons. For one thing, the league is looking to engage young fans sooner, especially given that people develop our fandom around certain athletes or teams early on, Litz says. "We are looking at how fans are created," she says. Fandom is also developed through family time, and the game is designed with that in mind, targeting parents as well as kids.
Canada also already has a slew of talent in the social gaming space, so launching a mobile game like this one made sense from a development perspective, she says. "We didn't necessarily want to get into the place where we were competing with products like Madden or FIFA," she adds.
Currently, the league's goal for the game for the remainder of this season is around growing the user base, though it's already surpassed its growth target, Litz says, crediting pent up demand for a CFL game. A day after launch, the app took the top spot in the kid's category in the App Store, she says.
It will soon be putting paid support behind the launch, including with an influencer strategy an a buy on mobile game ad platform Chartboost. Next year, it will look at other monetization strategies.