DivaCup gets cheeky with first major creative push
The femcare brand taps into relatable "period paranoia" for North American TV campaign.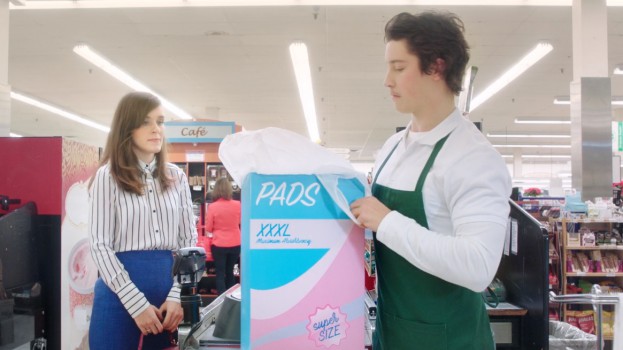 Canadian feminine care brand DivaCup International is  hoping to build brand awareness with its first major investment in creative for a TV campaign
The 30-second "Stop Period Paranoia" spot is centred on the awkward but relatable moments many women have when it comes to managing their period and the second-guessing that the brand argues can come with traditional pads or tampons.
The idea is that DivaCup's menstrual cups offer longer lasting protection without the paranoia (the company says its products last up to 12 hours).
DivaCup has previously used straightforward, product feature-centred TV spots before (specifically through a partnership with the Buchanan Group), but this is its first-venture into more emotional territory.
"The creativity on this commercial was a lot more thought out," says Brian Tatarnic, director of marketing at DivaCup.
Despite being a 15-year-old company, the Kitchener, Ont.-based brand is still working on raising awareness through the new campaign. It specifically targets women 18 to 35, offering two models of its product (one for women who haven't given birth and one for those who have).
Menstrual cups are gaining traction against other products in the market, and DivaCup itself has grown 712% over the past five years, with annual sales now at $20 million. Still, as a relatively small player without the big budgets of major CPG companies, the challenge with its new campaign was to be clever with its creative approach to stand out, says the company's CEO Carinne Chambers-Saini. She says there's still a huge opportunity to gain new customers.
The North America-wide "Stop Period Paranoia" campaign also includes digital and print advertising. It will also be leveraging its social media channels, which have been a core part of its awareness-building strategy (Tatarnic says the brand has the largest following of any menstrual cup on the market).
The campaign was led by an all-female creative and production team from agency Heyd & Seek, Temperance Marketing and D&T Creative.