For a lot of us, dodgeball probably evokes either bad memories of elementary school gym class or a laugh at the memory of the movie.
But it is indeed a real, competitive sport, and Dodgeball Canada is hoping to get that message across by relaunching its brand with a new design approach.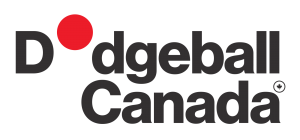 The non-profit represents 19 member leagues and more than 10,000 active players across Canada. It oversees the national program that supports Team Canada (which, between the men's and women's teams have racked up five world championships). Along with supporting the higher levels of play, it also promotes sportsmanship at the junior and high school level.
With that mission in mind, Leo Burnett Toronto has revamped the organization's brand strategy, logo, tournament and practice jerseys, referee jerseys, event signage, stationery, merchandise tickets, championship medals for the international competition and even the balls themselves.
The agency also created an interactive art installation in Toronto's Harbourfront area, suspending more than 100 red dodgeballs across a path – all with the idea of having passersby rethink their perception of the sport, while learning about Dodgeball Canada and the World Championships from brand ambassadors and Team Canada players.
The timing of the relaunch coincides with the World Dodgeball Championships in Toronto, hosted by Dodgeball Canada and kicking off Wednesday and running until Oct. 21.