ATB Financial brings full banking capabilities to Messenger
The Alberta-based "farmer bank" is the first to offer a fully featured assistant through one conversational platform.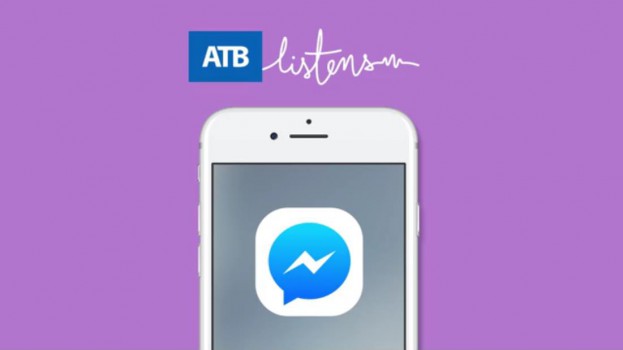 Alberta's ATB Financial is enabling a suite of banking functions to a virtual assistant on Facebook Messenger.

The virtual assistant – now available to all of the bank's nearly 700,000 clients – allows users to perform a wide variety of tasks. They range from more everyday ones like paying bills and transfering cash to getting insights into spending with particular retailers or time. There's also customer care options to connect with human representatives, all through the Messenger platform.

The assistant is also AI-powered and will continue to learn over time how to answer more questions clients may ask.

Most of the individual functions of ATB's Messenger assistant have been rolled out and tested by other banks. However, ATB is the first bank to bring them all together in one place, giving its customers nearly all the same functions as they would have through their traditional online banking platform.

ATB first launched the assistant as a proof-of-concept in February, testing it with employees before making a beta version available to roughly 500 clients. At first, the assistant was fairly simple, offering basic information like nearby branches or account balances. But as the testing went on, Wellington Holbrook, chief transformation officer at ATB Financial, says it became clear that customers were comfortable doing almost any online or mobile banking task through Messenger as well.

"One of the things we were asking during the pilot was how many people would go back to Messenger instead of going somewhere else to do their banking," he says. "We were pleasantly surprised not just by how many people wanted to use it, but by the number that made this their main banking application once it was available to them."

In addition to proving demand for banking through Messenger, Holbrook says the pilot phase also revealed a number of insights. Tesing showed people were more comfortable asking certain questions to a bot instead of a person. The conversational approach also feels more natural for some clients, especially millennials, he says.

"People change the way they think about their banking when they do it through a text-based approach," Holbrook says. "Other forms are really still based on the old passbook. This makes it much more intuitive, because you're just asking questions about your money instead of getting a screen that shows you how your money looks from a banking perspective."

Holbrook adds that offering banking through Messenger could also open the doors for similar services on other social networks or conversational platforms, like Amazon Echo or Google Home.

Over the past years, ATB has placed a focus on transformation, resulting in testing things like in-branch robotics and using more open source software that has fueled innovation at tech companies outside of banking, such as Google. Traditionally seen as a small "farmer bank," Holbrook says this focus on innovation and completely revamping its customer experience is one of the opportunities it has to stand out from Canada's major banks.

"We're going to be successful because we differentiate ourselves as an organization with our customers," he says. "Just by virtue of our size, we're not going to out-compete Canada's five largest banks just on scale. We have to compete on differentiation, and that's made us embrace innovation more aggressively than we would have had we been playing the game of scale."

ATB worked with Finn.ai to develop the virtual assistant. Finn.ai is a company that develops AI-powered conversational platforms specifically tailored to banking, and has previously worked with other financial institution in Canada like small business lender Thinking Capital.