The North Face pushes into street fashion
A campaign celebrating the Nuptse jacket shifts the focus from the mountains to the urban jungle.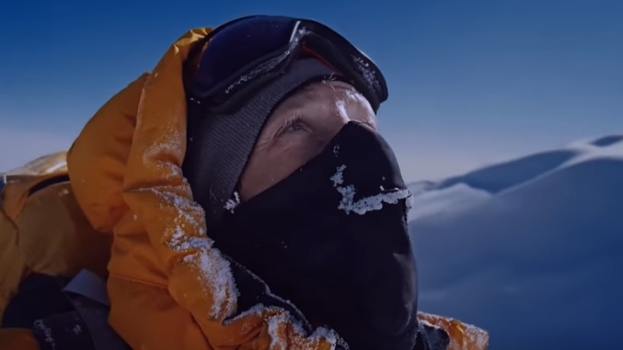 The North Face is celebrating the anniversary of one of its staple products, while pushing it further into the realm of street fashion.
Released in 1992, The Nuptse jacket was one of the first "puffy jackets," designed with baffle construction to increase warmth while remaining light-weight. It was named after its design team, who spent time at a camp in the Nuptse mountains, in the Himalayas.
The North Face has traditionally marketed the various versions of the jacket with images of mountain-climbers and nature-lovers, says Jean-Francois Dumais, CD at Sid Lee Montreal, which led creative. This campaign, however, attempts to legitimize a trend that followed the product's initial release 25 years ago by positioning it as a staple in street fashion.
Non-athletes have appeared in similar creative before, Dumais says, but this is the first time that the "urban exploration" is overt.
The campaign video spots feature, predictably, the mountain explorer David Gottler, an alpinist who reached the summit of Nuptse in 2012.  But they also include the collector Joey Ones and DJs such as Ikonika and Teki Latex.
Dumais says the fashion retailer chose influencers who are relevant to younger audiences, but who are old enough to have witnessed and encouraged the jacket's crossover into street style. While the campaign may be "millennial oriented," the intention was to give an iconic jacket a bit of a design and origin story.
The shorter, 15- to 30-second spots are intended to drive viewers to the campaign's main four-minute-long video. Dumais says calling the latter a documentary may be a bit of a stretch, but it was made to have a documentary feel. The producers also left room for improvisation, even drawing on the influencers for suggestions around what else to include in the piece.