Jugo Juice forays into influencer marketing
A new campaign taps the wellness community to promote no-sugar-added beverages.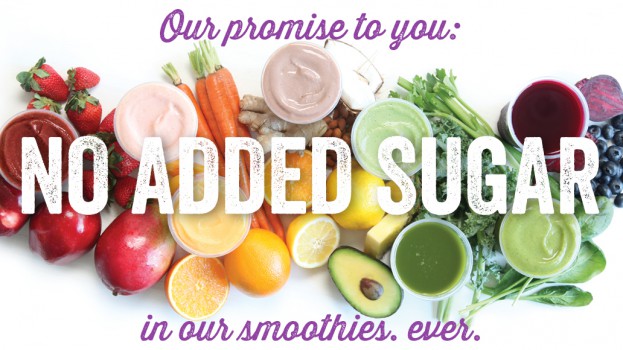 Earlier this year, Jugo Juice crossed a not-so-sweet milestone: it began using a no sugar added frozen yogurt in four of its smoothies, bringing an end to its journey in eliminating refined sugars from its beverages.

To promote that achievement, the Calgary-based beverage company recently launched an influencer campaign called "#FuelBetter" that includes four influencer events and a separate 10 Day Challenge featuring five Canadian influencers.

The 10 Day Challenge will see each influencer drink one Jugo Juice smoothie every day for 10 days. Over the course of the campaign, each will check in on Instagram Stories, produce an additional three Instragram posts, and write one blog post. The intent is to show the health benefits of the company's beverage products.

The campaign, led by agency Jive PR and Digital, marks Jugo Juice's first foray into influencer marketing.

It has tapped the influence of Toronto's Marlie Cohen, Montreal's Samantha Cutler, Edmonton's Michael Dietrich, Calgary's Chad Bobrosky, and Vancouver's Rachel Doell. Each is a wellness or fitness influencer with a blog or social media presence.

The campaign includes a series of "#FuelBetter" events, the first of which was held in Vancouver on Oct. 20. Three others are planned for Toronto, Edmonton and Calgary between Nov. 3 and Nov. 15. The five influencers that Jugo has partnered with will also be at the event in their city.

The events are intended to connect with consumers over their healthy lifestyles, says Jamie Vadori, Jugo Juice's director of marketing. He says the company chose influencers who aligned with the brand's values of healthy, active living.

The first was hosted at a Vancouver Barre Fitness, a club offering various barre workout classes, where participants were given a wellness shot (or "good shot"), the chance to discuss with the local influencer, and a post-workout smoothie. It was the brand's way of  showing it is "walking the talk" around healthy living and fitness, Vadori says.

While Jugo Juice's target audience is lifestyle driven rather than demographically driven – Vadori says it targets everyone from eight to 80 – it generally looks to attract health-conscious consumers who want opportunities to "fuel up on the go" and who are unwilling to compromise on taste.