Tech in Action: Visa brings payments in from the cold
The brand creates payment-enabled gloves, pins and stickers for its Winter Olympics partnership.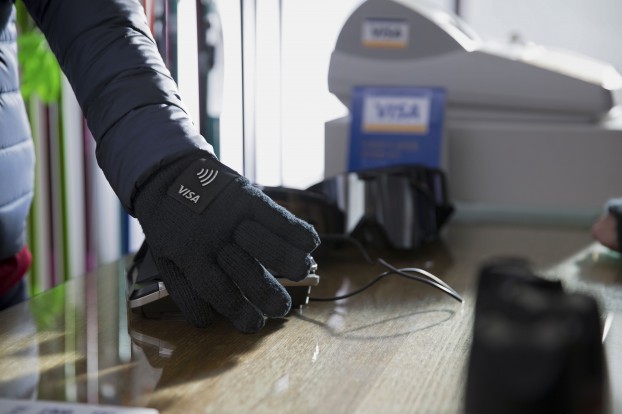 Visa has created a suite of new wearables that will eliminate the need for attendees of the Winter Olympics in South Korea to search for their wallets or expose their fingers to the February cold when they make a purchase.
Working with the financial arm of South Korean department store Lotte, Visa has created a pair of gloves, four lapel pins and eight collectible stickers that come equipped with the embedded chips and antennas needed to make contactless payments.
Each of the devices can be used at any NFC-enabled payment terminal, which includes 1,100 that Visa will be setting up in the Olympic village.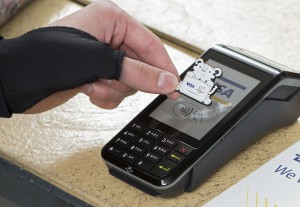 The gloves are an obvious fit for the Winter Olympics, as average February temperature in PyeongChang is – 4.8°C. The pin is meant to be part of the long-standing tradition of collecting commemorative Olympic pins, while the sticker provides a payment option the can be affixed to any other object a consumer desires.

However, it does not appear as if any of the products will allow consumers to link to their cards or accounts. Instead, each wearable comes pre-loaded with funds, which – while somewhat less convenient – does eliminate some of the cost of cramming even more hardware into the products.

The gloves and pins can each be pre-loaded with either 30,000 KRW or 50,000 KRW (roughly $34 to $57 CAD), while the stickers come in 30,000, 50,000, 100,000 and 200,000 KRW denominations (roughly $34 to $226 CAD).