Banfield appoints new leadership
The Ottawa agency has named a new president and new director of client services as part of its partnership transition.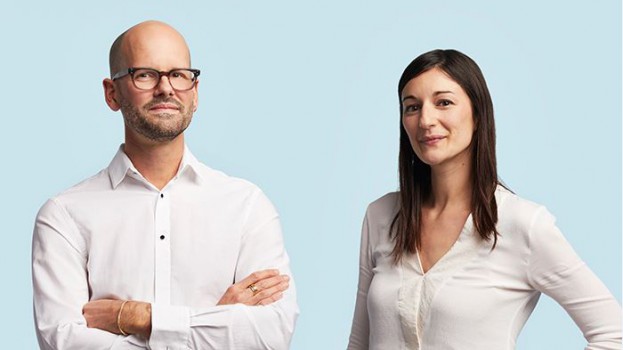 Ottawa agency Banfield has appointed a new president and director of client services as the next phase in its partnership transition.

Timothy Jones (pictured, left), who joined the agency in 2002, has been promoted from associate creative director to president of Banfield, and former account director Véronique Gravel (right) has assumed the role of director of client services.

The partnership transition began back in 2014, when the agency announced that six new partners, including Jones and Gravel, would be taking over the business from Nancy Webb and John Charette. Webb, previously president and director of client services, has assumed the role of CEO, while Charette, former VP and creative director, will stay on as creative director. They will serve as strategic consultants to the new leadership team during the transition period and will be more heavily involved in client work.

The agency's other partners include senior writer Derrick Outram, digital director Kelly Rusk, director of video and motion graphics Ryan Grevatt and account director Kristal Felea.

"Having Nancy previously come from a client-services side, we've become very well known for having great customer service," Jones says. "I'm hoping that having someone who comes from the creative side of the business will really put an emphasis on that and bring up the level of our product on that end, so that we become known for that as well."

Banfield recently launched an awareness campaign around impaired driving on behalf of Public Safety Canada. It was also named the advertising AOR for Health Canada over the summer. Jones says that in recent years the agency has taken on more clients in the public sector, whereas it has previously focused on B2B technology, despite being in Ottawa.