Sketch puts young artists first
The non-profit community arts initiative put the youth it serves at the centre of its first broad-based campaign.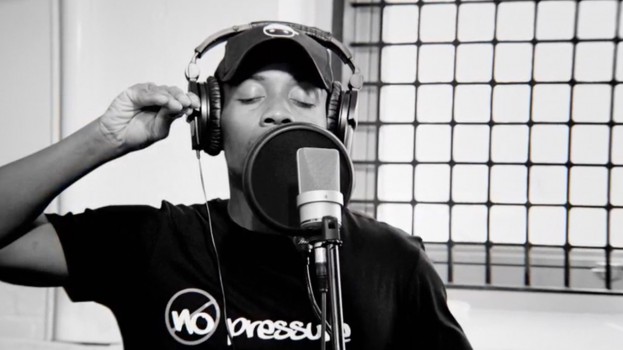 For youth experiencing homelessness, poverty or are otherwise marginalized, art can be life-changing.

That's the idea behind Sketch Toronto, a non-profit organization that seeks to transform the lives of young people aged 16 to 29 through community arts.

Having entered its 20th year of programming in 2016, Sketch is running its first broad-based campaign to raise awareness of its programs, to grow its donor base and involve more people in the organization. In the past, Sketch's funds have come predominantly through private and public grants.

The campaign, led by agency Traffik, includes a series of videos featuring youth who have benefited from Sketch's art initiatives. One video features one young man who discovered Sketch while living in a shelter. Through the community arts program, he is able to work on his first album, while developing other important skills. All the videos use black and white photography and parallax, a panning and zooming effect.

The organization has released a new video roughly every two weeks since launching the campaign in October and is promoting them socially and through its agency partners.

Initially, the organization planned to start with a "grander message," says Phyllis Novak, Sketch's founding artistic director. But then it made a "huge strategic shift" and decided to start by putting the youth voice at the centre of its "art transforms" messaging.

Sketch invited six youth to come to its studio and record interviews, which Traffik then used to identify key messaging points, says Novak. It then worked with Toronto photographer Sandy Nicholson and creative and production houses Panic & Bob, Boombox Sound, The Vanity and Plutino Group on turning them into a video series.

Ideally, Novak says she hopes to see the videos adapted to other platforms, such as pre-roll ads or podcasts. As a phase two of the campaign, she says Sketch is looking to engage the general public.

The work follows Traffik's choosing Sketch as a pro bono partner. Every holiday season, the agency has a giving initiative that sees its member spend one day with different charities and non-profits. As part of the initiative, Traffik sent employees to Sketch to discuss raising its public profile. Soon after, it decided to partner with Sketch on the awareness campaign.

Novak called it a "huge package of generosity" to have so many agencies contribute to the campaign on a pro bono basis.