Tech in Action: Rethink and Buttons work holiday magic
The agency pulls out all the stops to make its holiday card/chatbot as useful as possible this season.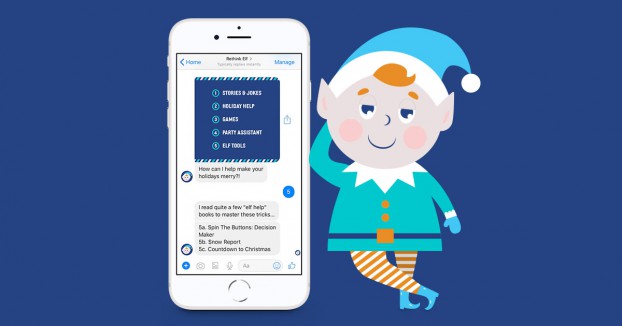 We've seen a lot of chatbots in 2017, and not all of them are great. Some have trouble understanding basic sentences and commands. Some give you a laugh, but not a reason to ever use it again. Some simply don't do a whole lot, making you wonder why a brand bothered to create a bot in the first place.
For its holiday card this year, ad agency Rethink decided to bring us a Christmas miracle in the form of a chatbot that is none of those things.
The Facebook Messenger bot takes the form of an adorable elf named Buttons designed to serve any holiday need you may have.
The agency's offices in Vancouver, Toronto and Montreal created over 200 GIFs and videos for Buttons to serve up during its chats, and the script that powers his conversation is over 20,000 words long. Based on an initial conversation with Buttons, this appears to have resulted in fewer instances where he gets sent a phrase he doesn't understand – and even if he does, responds with an entertaining, holiday-themed quip.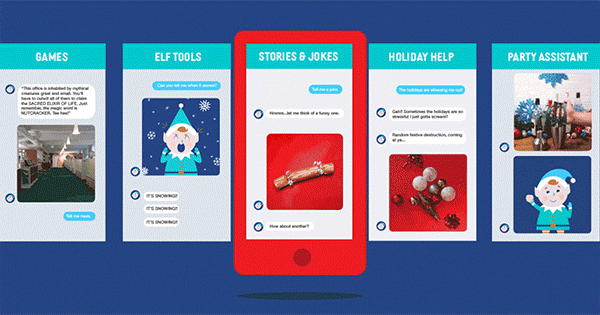 But it also means the functionality of the bot is massive. Buttons will tell you jokes and stories. He will give you advice on planning the perfect Christmas party and count down to Christmas Day. He will give you recommendations for outside-the-box gift ideas. He will play games as simple as "rock, paper, scissors" or as advanced as "Escape From Rethink," a text-based, choose-your-own-adventure game where you try to get out of the agency's office following the holiday party.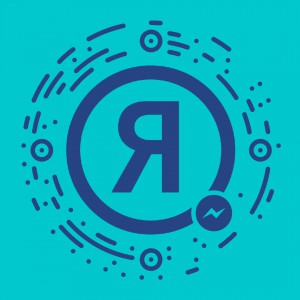 Buttons also integrates some of the deeper functions of Messenger, like asking you to use the "share location" feature to let you know if you can expect snow in the exact location you are standing.

As a final touch to personalize it, Rethink delivered holiday cards to clients that came with special parametric coding (seen left) so when they used it to open their conversation with Buttons, it would include unique content that had been personalized to the recipient.