Check It Out: Go green by learning English
Berlitz shows Francophones the environmental benefits of reading a book in a new language.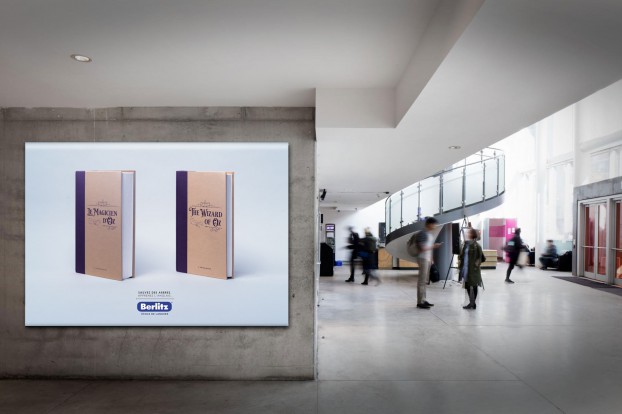 Berlitz language schools have launched another campaign to show Francophones the benefits of brushing up on their English.
Created by Rethink, the out-of-home ads show that classic literary books like The Wizard of Oz, The Great Gatsby and Romeo and Juliet are much thinner than Le magicien d'oz, Gatsby le magnifique and Romeo et Juliet, their French translations. That's because English writing uses less words.
The tagline "Sauvez des arbres, apprenez l'anglais" appears under the books – which translates to "Save the trees, learn English." The cheeky suggestion behind the ads is that, since the English books use less paper, readers would help the environment if they read them instead.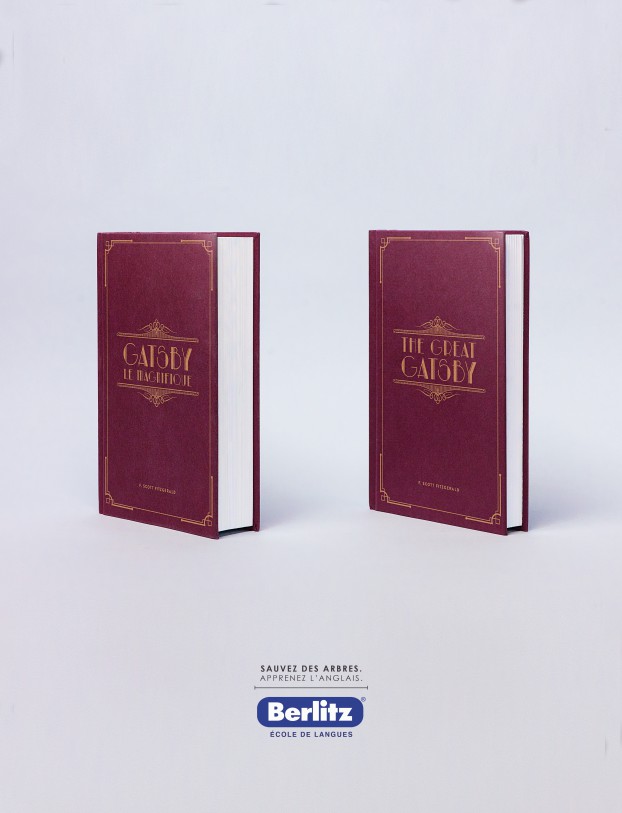 Through a partnership with Newad, the ads were shown in a range of different locations across Quebec.

Last year, Rethink and Berlitz also tried to show French speakers in Quebec the upside of learning English with videos that cut out the top half of movie scenes – which is how watching an English movie can feel if you're focused on reading the French subtitles.