Majestic: The entrepreneurial independent
The entrepreneurial independent
Mario Zelaya, Majestic founder, is that guy. You know, the start-up cliché about working out of a garage, Starbucks or, jokingly, their parents' basement. When Zelaya founded the company in 2008, the former banker actually operated from the basement of his parents' home for almost a year alongside a staff of four. In less than two years, Majestic was working with brands like Loblaws, the agency's first client.
Zelaya says, "We were serving big brands and doing it remotely. We kept getting more and more referrals and projects for technology and marketing solutions. The funny thing is, no one asked where we were located."
Much of what Toronto-based Majestic did in its early days was digital work for other bigger agencies. As those big agencies started taking digital services in-house, Zelaya began transforming Majestic into a full-service marketing innovation agency. Today, Majestic has a fulltime staff of 25, including creative director Christopher Halminen and recently hired managing director, Dave Nourse. Since moving to a client-direct model, the agency roster has exploded to include Pepsi, Scotiabank, Quaker, Maple Leaf Foods, Lay's, Cheetos and GE.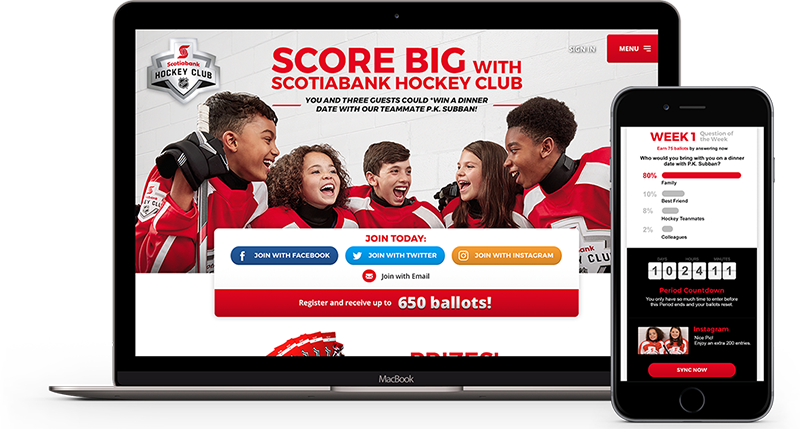 Halminen says, "Technology and marketing innovation are our key differentiators. We know creative but we also know technology. Our clients are coming to us with a desire to explore AR, VR and AI, the latest technology trends. When they talk to us, not only are they getting strategic and creative direction, but we also build everything in-house. No outsourcing. No lack of expertise. No loss of control. Seamless, integrated end-to-end thinking and execution in all areas of new technology. That's always been our model."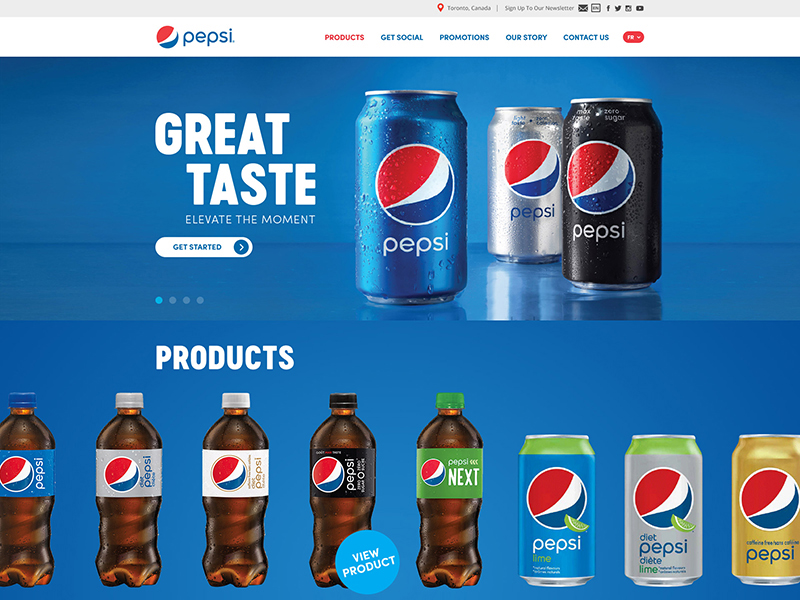 An excellent demonstration of this expertise has been the multi-brand site builds for over 10 Pepsi brands and many core brands for Maple Leaf Foods, in addition to the clients' corporate websites. These are large and complex initiatives normally reserved for larger web development agencies. However, Majestic is able to take them on more cost effectively and with a faster turnaround thanks to its agency structure and by leveraging open-source back-end systems such as WordPress and Drupal to give clients best-in-class CMS platforms.
The agency put all of its know-how to work after Zelaya saw an opportunity for Majestic to develop and market a new group activity brand. The result is Bad Axe Throwing, which was inspired by Zelaya's experience at a bachelor party held at an axe-throwing club. The company launched in 2014 with support that included PR, online registration and booking, social media and content showing people how to throw an axe. Zelaya now owns 17 Bad Axe Throwing locations in Canada and the US, so it's not surprising that the agency uses the case study often to show clients what it can do for them.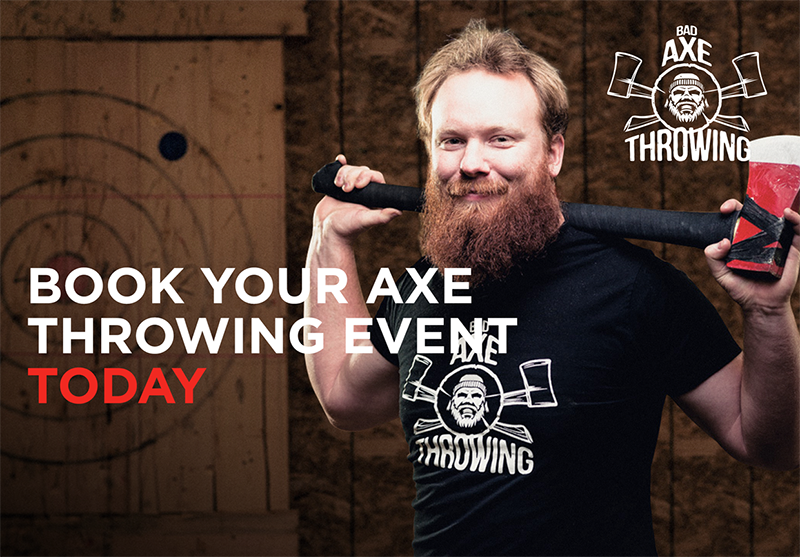 Nourse says, "Bad Axe is a great example of Majestic at our most entrepreneurial. It's how we would launch a brand and what we would do to create a company that would magnify its success. We started by creating an authentic axe-throwing brand that is thrilling but also approachable. We then looked at social, web and offline to make sure we were consistent across touchpoints. The data we collected helped guide us to pivot quickly and get better results. Some of the agency's other work includes the Scotiabank Hockey Club, an always-on data management and loyalty platform, as well as digital support for the Cheetos Canada national launch of Flaming Hot Cheetos, an online game featuring Chester the Cheetah. For Pepsi Foods, Majestic created the Man Cave Contest and game for a promotion between Ruffles and Budweiser. The agency also handled a corporate redesign for Maple Leaf Foods that ranged from a responsive corporate website, the mobile platform, online banners, email template design, and branding guidelines for all digital aspects of the company.
Nourse says, "People may not have heard of Majestic but they have certainly heard of brands we work with such as Pepsi, Scotiabank and Maple Leaf. Usually when we meet with clients, there are other agencies in the room. They're usually bigger than we are. We absolutely thrive in that environment because we don't have layers or silos. With Majestic, there is no A team or pitch team at the agency. It's just the team."
Indie List Profiles: