How to drive 'brand love'
A new survey by Oath identifies six key factors that generate the most brand affinity.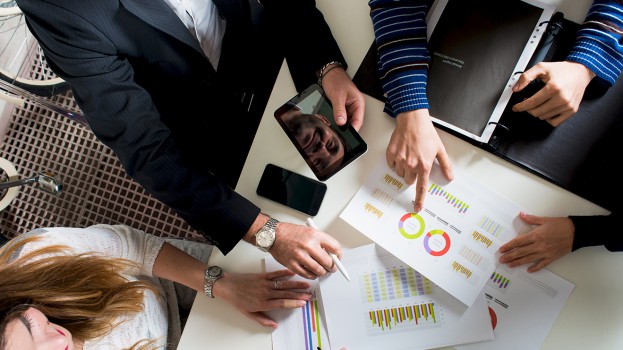 Canadian consumers develop the strongest connections to brands that exceed their expectations, share their values and build trust, according to a new global survey aimed at identifying the key factors that drive consumers to love brands.

The Brand Love Index, a survey conducted by media company Oath in partnership with Kantar, analyzed data from more than 150,000 consumers across 13 countries, including Canada. The results outlined the six drivers of "brand love" that Oath says span industries, age, gender and nationality.

"Brand love," as defined by the company, is "an intense bonded affection that a person has with a brand." It's characterized by a brand's ability to stand out in the minds of consumers by delivering greater utility, emotional connection or elevated experiences.

The study identified the six key drivers of affinity as being a brand's ability to exceed needs, set trends, share values, build trust, elevate experiences and respect consumers. But for Canadian consumers, some of those are more important than others.

According to the findings, Canadian respondents over-indexed on the categories of exceeding needs (32% versus 30% globally), building trust (24% versus 20%) and sharing values (13% versus 12%). The Canadian demo under-indexed, if only slightly, on the three other drivers, with setting trends, respecting consumers and elevating experiences being identified as drivers 15%, 9% and 7% of the time, respectively.

In an email elaborating on the study's findings, an Oath spokesperson wrote that the youngest Canadian consumers over-index when it comes to valuing setting trends, an insight that also applied to Canadian men more generally. Meanwhile, building trust was found to be not as important for younger Canadians.

"Younger consumers are perceived as being the most interested in innovation and category disruption," the spokesperson added, "and this research shows that they do place a slightly greater emphasis on this driver when it comes to falling in love with a brand."

The study also identified a number of "brands to learn from," companies that exceeded across all or many of the drivers of brand love. In Canada, Canadian Tire, Home Depot and Tim Hortons ranked highly across all drivers (the survey took place in the fourth quarter of 2017, before reports of Tim Hortons franchisees cutting employee benefits and breaks in response to minimum wage increases began to surface). Coca-Cola was the top brand for setting trends and BMW was often associated with exceeding needs and setting trends.