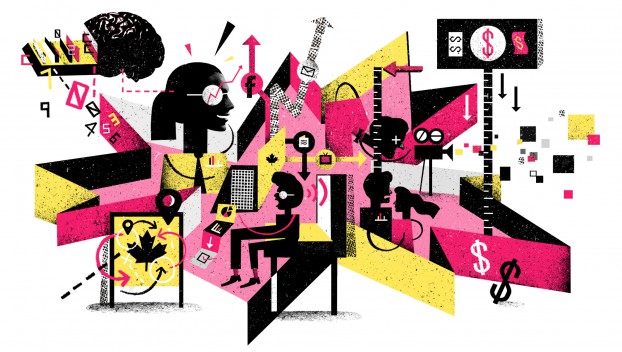 This article appears in the January/February 2018 issue of strategy
The folks who make marketing magic are in both a fortunate and hapless position these days.
They're happier in their jobs than a year ago, have seen increasing support from growing teams and have more freedom to exercise what they put into market (fewer adapts and a bigger local spotlight, yay!). But it's not all peaches and cream: agency relationships are rocky and workloads are growing. Both a spring of hope and winter of despair, strategy's Marketer Survey provides a snapshot of the complex landscape, with the participation of 250 marketers, from brand managers to CMOs, in late 2017.
HOW ARE WE ON BUDGET?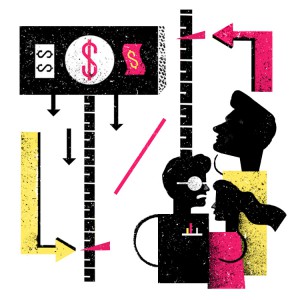 No news is good news, right? Roughly the same number of marketers (almost a third) reported not seeing a change in how much money was allocated to their department between the 2016 and 2017 surveys. But that left another two-thirds of marketers reporting some deviation in the budget last year. A large portion of the respondents (44% compared to 47% in 2016) reported seeing an increase in their budget, while 21% percent (compared to 16% in 2016) stated a decrease.
TEAMS ARE GETTING BIGGER!
Pretty much half of the marketers (49%) saw their teams dilate last year. That's 10% more than 2016. While more offices were adding staff to their ranks than before, 13% of marketers said their departments shrunk in size. Interestingly, that's still not as much shrinkage as the previous year (21% in 2016). And, of course, some teams stayed the same (38% of respondents saw no change). But overall, more departments grew in 2017 than not.
SHOW ME THE MEDIA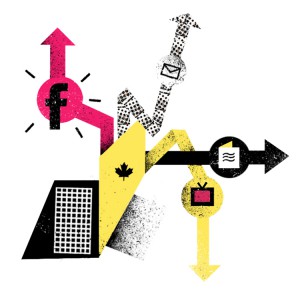 Not surprisingly, TV was where the majority of brand folk spent their marketing dollars. Even though it remained the top choice, television did get a little less love from marketers last year (41% in 2017 vs. 43% in 2016). While digital continued to be the second most-used media, it did increase slightly among marketers (25% vs. 22% say they spent more online than anywhere else).
The findings got really interesting when the number of marketers dedicating dollars to sponsorship took a bit of a dip (8% vs. 2%), and when more (almost double) respondents reported increased spending on social (7% vs. 4%) – making it the #3 top media pick. As in previous years, print continued to slightly decline in interest among marketers (6% vs. 7%).
When asked where they see more dollars going in 2018, marketers pointed to digital (37%) and social media (18%) and said they're planning to allocate less toward print (25%), TV (17%) and radio (9%). Of note, 8% of the respondents say they'll be moving away from sponsorship, which is in line with the decline in 2017.
AGENCY RELATIONSHIP STATUS: IT'S COMPLICATED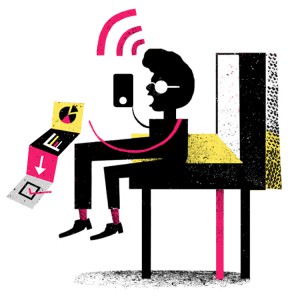 In 2017, fewer marketers considered their relationship with creative agencies to be "very good" and more described them as "troubled" than the previous year. While 22% of marketers said they were in "excellent" standing with their creative partners, and 24% said the relationship was just "average" (both percentages were roughly the same as 2016), there was a rise in marketers feeling troubled by their partnerships – 8% in 2017 vs. 4% in 2016.
So, how can creative partners improve? At the top of the wishlist, marketers want them to contribute more through strategic input (24%). Also, more stated this year than last that they want "better tech, digital and mobile solutions" (8%, up from 2% in 2016).
When asked who is becoming a larger support, 25% picked media agencies. This is up from 22% in 2016, and still remains the #1 answer between both years. Similarly, digital agencies continue as the second-most chosen answer for this question; however, it did drop slightly from 21% to 17%. PR moved into third (14% in 2017 vs. 9% in 2016). And new for 2017, consultancies were chosen by 2% of marketers as being a partner they're looking to for more support.
WHO'S TELLING YOUR BRAND STORY?
When it comes to crafting brand content that's nothing like a commercial, marketers are still mostly turning to creative shops, but less so in 2017 (30% compared to 37% in 2016). Offsetting this, more digital shops (10% vs. 8%), PR shops (8% vs. 6%) and dedicated branded content companies (5% vs. 4%) were taking on this business.
WHO'S CRUNCHING THE DATA?
A third of marketers continue to analyze and decipher big data in-house (36%), but that's down from last year (42%). While more marketers are seeking outside help, only 6% said they used technology firms in 2017 – this is a noticeable dip from the 14% who used those companies in 2016. Research firms (25%, up from 22% in 2016), media shops (which had the biggest gain, sitting at 17%, up from 9%) and creative agencies (16%, up from 12%) appear to be deciphering marketers' data in their stead.
IT CAME FROM CANADA
L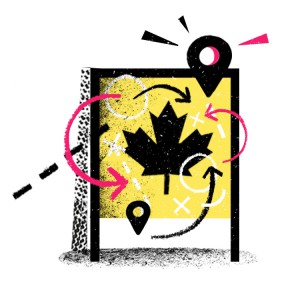 ess marketing strategy came from markets outside Canada in 2017: we went from a third (33%) to a quarter (24%) of brands importing the majority of their strategy from beyond the border. More importantly, almost half (47%) reported to have not picked up any of their marketing from a global HQ over the past year. That's significantly higher than the 31% in 2016. Also, the percentage of marketers who adapted all of their strategy from another market remained relatively the same: 14% in 2017 vs. 13% in 2016.
It's safe to say that investment in Cancon is increasing. There is more autonomy when it comes to creative and strategy that's controlled and born in Canada: 25% of marketers said it is "on the rise" (compared to 18% the previous year). This is in line with the declining percentage (7% vs. 10%) of marketers who feel there is "less scope for Cancon."
ON THE JOB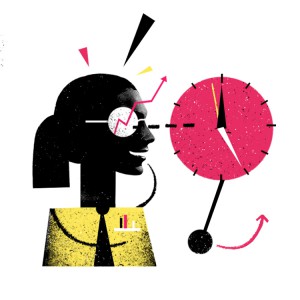 Marketers were generally happier in their jobs in 2017.
Three-quarters (75%) reported job satisfaction levels as being "high" or "above average" (compared to 69% in 2016). As a result, fewer marketers were actively job hunting (9% vs. 14%), and more said they are "happy where I am right now" (37% vs. 29%). While the challenge of finding a work/life balance was down (16% vs. 25%), the workload/time to complete tasks was seen as a stressor by more marketers in 2017 than the previous year (19% vs. 16%). Could this be because they're putting in less time at the office? More marketers reported spending between 41 and 50 hours per week at work (56% vs. 48%), with fewer putting in 51 and 60 hours (20% vs. 26%) and 61-plus hours (3% vs. 8%).