Dino Bianco to take over as Kruger CEO
The former marketer and Kraft Canada president replaces outgoing industry vet Mario Gosselin.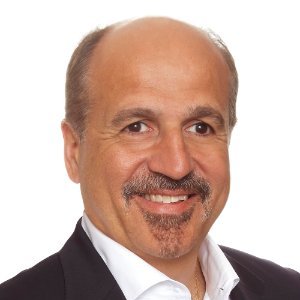 Dino Bianco knows his way around the grocery aisles of American and Canadian retailers, having nearly two decades of experience at Kraft as a marketer and executive leader. He'll now flex that industry know-how as the new CEO of KP Tissue and Kruger Products.

KP Tissue oversees the Kruger line of household paper products, including Scotties tissues, Cashmere bathroom tissue and SpongeTowels.

Initially coming from a financial background, Bianco served three years as Kraft Canada's VP of marketing. He was promoted to president of Kraft Canada in 2006 and held the role for six years before being named EVP of the Kraft Food Group and then leading its beverages division as president. In 2013, he was awarded the Golden Pencil Award by the Food Industry Association of Canada, which honours "significant and worthwhile
contribution to the Canadian Food Industry and to their respective companies."

"I have a multi-disciplined view of the business," Bianco told strategy. "I really recognize the power of meeting consumer needs, building brands and innovation."

Bianco takes over for Mario Gosselin, who has been with the company for more than 40 years in Canada and Europe. In a statement, Kruger chairperson Joseph Kruger II credited Gosselin with the company's successful transition to public ownership and oversaw sales growth to $1.2 billion in 2016 from $923 million.

In its most recent financial report, Kruger products saw an uptick in three-month revenues, increasing 7.5% to $336.3 million for the period ending Sept. 24, 2017 over the same period last year. Canadian revenues increased 7.2% year-over-year.

Bianco officially takes over as CEO on March 9.