Assaulted Women's Helpline drops the filter
The non-profit turns its efforts to fight domestic violence towards a younger demographic.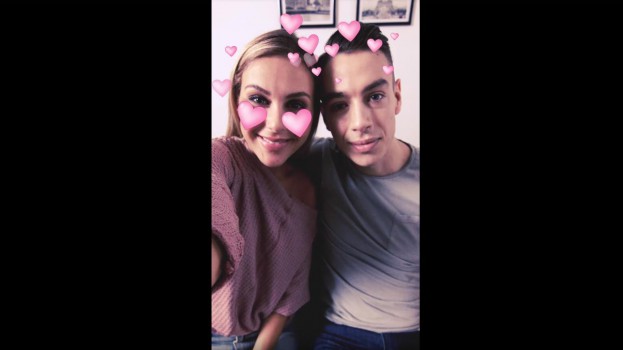 Assaulted Women's Helpline has taken to social media in its ongoing efforts to show that domestic violence often happens outside of the public eye, but that victims have a place to turn.
Working with agency Giants & Gentlemen, the non-profit ran an ad on Snapchat and Instagram that appeared to be nothing more than a "story" video of a young couple playing around with one of the apps' AR face filters. However, the filter then drops, showing that it is covering a large bruise under the woman's eye.
In the fall, Assaulted Women's Helpline and Giants & Gentlemen ran a campaign that projected a scene of domestic violence on the side of a building, creating the appearance of a literal window into a moment that would otherwise stay hidden from public view. Like the "No Filter" execution, the idea behind that campaign was to show that many cases of domestic violence happen behind closed doors, as well as dispel the notion that domestic violence only occurs within certain societal groups.
According to AWHL, 70% of domestic violence cases go unreported due to fear or shame, and the most common age for a woman to first experience domestic violence is between 18- and 24-years-old. That is also a demographic that spends upwards of two hours every day on social media, which is why the non-profit turned to Snapchat and Instagram in an effort to reach them.
The social platforms' users often put extra effort into crafting an idealized image of their lives, so the campaign also aims to show the public that they might not know who is currently experiencing domestic violence, as well as letting victims know they don't have to hide or ignore what they are going through.
"We at AWHL want to remind young women with this video that if they ever do experience domestic violence, they should not hide or filter it," said Huong Pham, executive director of AWHL.