A high-style retail model
Why Spirit Leaf is taking design cues from lifestyle brands in its approach to cannabis retail.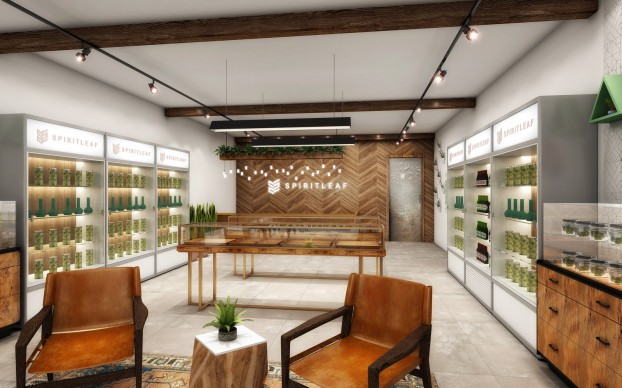 This story appears in the March 2018 issue of strategy.
Can retail design change the public's perception of buying marijuana?
While regulatory details for recreational cannabis are still being finalized, Spirit Leaf is putting its best design forward. It plans to franchise a community-focused retail model in an effort to become the next "iconic Canadian brand."
The Calgary company has already secured 100 agreements (all in various stages of development) for locations across Alberta, B.C., Manitoba, Saskatchewan, and Newfoundland & Labrador (provinces where private storefronts will be permitted).
It's not an easy path forward in the emerging category: despite the majority of Canadians supporting legalization of recreational cannabis, some citizens and municipalities have expressed discomfort with the idea of a weed store opening near their homes.
Jessica Archeval, design manager at Tricarico (the architecture firm behind the concept) says that's part of why they pursued more of a high-end design approach, distancing it from both the stereotypical, black-light head shop and clinical dispensary.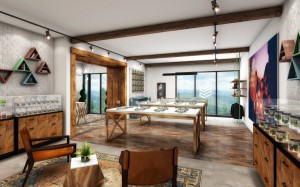 "With any new retail concept, people can feel unsure of the buying process," she says. "We had to make sure the branches were inviting, comfortable and made people want to participate in the process."

The retail space (which was also designed with the help of cannabis-focused interior design co. Seven Points Interiors) takes its cue from premium lifestyle and wellness brands, comparable to Rag and Bone or Saje. Distressed wood and metal accents in the decor aim to add unique character.

A "Bud Bar" with tablets will allow customers to take questionnaires and read about products – something especially important at the outset of legalization when familiarity will be lower and brand positioning and preferences have yet to be established.

The idea is to position the Spirit Leaf as a positive, spirited lifestyle brand. Art and signage on the walls not only tell that story, but potentially recreate it in 100 locations as part of its goal to be a national institution.

"That's more important than just putting wood on the walls because you want it to look rustic," Archeval says. "[The] space has more form and function if you use it to reinforce the community Spirit Leaf is looking to establish."