CASSIES Bronze: Ontario changes the distracted driving narrative
The Ministry of Transportation and John St. won a Cause medal for powerfully demonstrating the devastating consequences of texting and driving.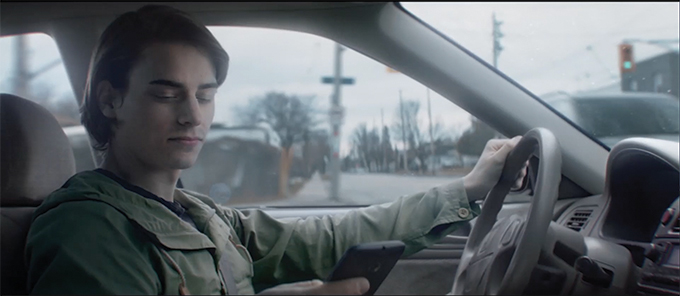 This article appears in the March 2018 issue of strategy.
+ Bronze: Cause
Ontario's Ministry of Transportation needed to show that distracted driving was a problem with potentially serious consequences. Taking your eyes off the road for even two seconds increases crash risk by 24 times.
Focus groups with youth showed they would rather die than be paralyzed, so the government agency decided to show the latter as a distracted driving consequence.
Running from June to October 2016 in Ontario, and supported by a $3 million budget, the "It Happens Fast" launch spot was created by John St. and ran on TV, in theatres and online. It showed a young driver glance at his phone, run a red light and get T-boned by a truck. In an instant, he is thrown from the vehicle and lands in a wheelchair in the room of a long-term care facility.
Social ads ran in the summer, while Spotify and radio ads reached drivers in their cars.
Results
A post-campaign survey showed an 8% lift in those who believe distracted driving is a concern, and a 7% increase in those not using a phone while driving. The launch spot had more than two million views, with the highest-ever recall for an Ontario Government campaign (74%). Searches for "distracted driving" and "phone while driving" spiked 380% and 2,900%, respectively.