CASSIES Gold: CDSS gives new perspective
FCB earns a trio of awards by helping to answer common questions and dispel misconceptions about Down syndrome.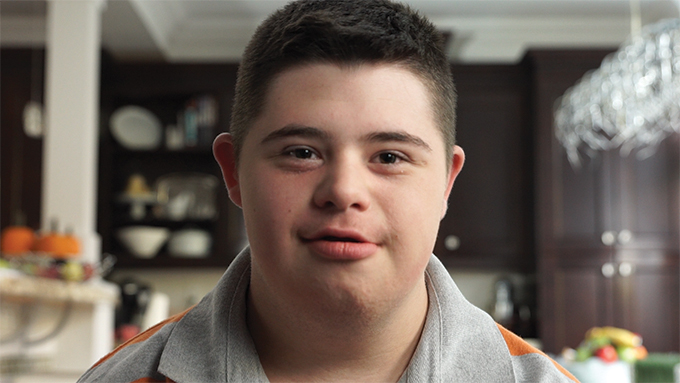 This article appears in the March 2018 issue of strategy.
+ Gold: Cause
+ Gold: Targeting
+ Gold: Pivotal Insight
While most people have heard of Down syndrome, few are fully informed about it. Doctors can provide a medical perspective to parents whose unborn child has been diagnosed with Down, but they can't necessarily provide a real-life human perspective on what it's really like to live with Down syndrome.
Realizing this gap in information, the Canadian Down Syndrome Society (CDSS) wanted to be there for this small group of parents by giving them the answers they were seeking in the finite amount of time they have before making a life-changing decision.
According to Google, expectant parents use search twice as much as non-parents, with those who have received a Down syndrome diagnosis using search more intensely. Despite accounting for just 0.1% of pregnant couples, they ask 57,000 Down syndrome-related questions via search each month.
Google's Keyword Planner and Google Trends were used by CDSS and FCB to identify the most-Googled questions parents were asking about Down syndrome. Within the 40 most-searched questions, over half focused on what everyday life with Down syndrome was like. Could their child ride a bike? Drive a car? Get married? The nature of these questions led to the insight that parents turn to Google with profoundly human questions about Down syndrome, but typically only find clinical answers.
Rather than leaving couples to the wilds of WebMD, CDSS had the true experts – those with Down syndrome – answer their questions. Running nationally from November 2016 to March 2017, with a $12,000 budget, the "Down Syndrome Answers" campaign, by agency FCB Canada, centred around 40 videos, each featuring a person with Down syndrome answering a question about what it is like to be in their shoes.
A landing page on Cdss.ca housed all of the content, with each video given its own separate page. Title tags, meta descriptions, alt tags and other back-end SEO techniques ensured the highest-possible Google search results. The videos were also hosted on YouTube and supported by PR and social.
Results
By mid-2017, "Down Syndrome Answers" achieved a 101% increase in organic traffic to the site, with more than 50% coming through Google search. There was also an 893% increase in referral traffic to Cdss.ca, along with 240,000 video views. Down syndrome associations in 10 countries now support the campaign assets as a resource for parents. The campaign generated 455 million media impressions, providing the CDSS with more than $2.9 million worth of earned media.