CASSIES Silver: Boreale goes wild
The veteran craft brewer enlisted Lg2 to help it stand out in a category full of young competitors and consumers.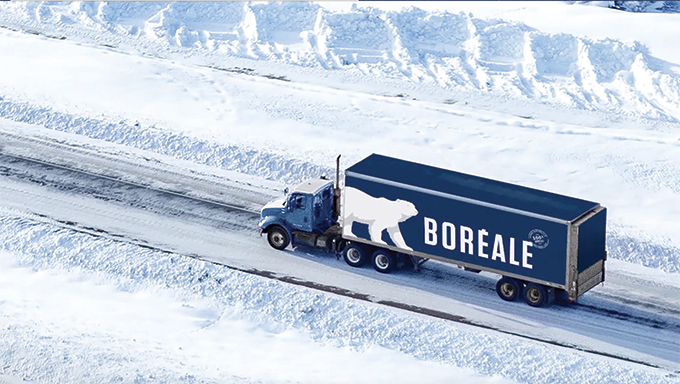 This article appears in the March 2018 issue of strategy.
+ Silver: Underdog
+ Bronze: Brand Reawakening
Over the past 10 years, Quebec has seen a 345% increase in microbreweries. While Boréale was a pioneer in the Quebec microbrewery movement, it was struggling. Seen as an old, outmoded brand to millennials, Boréale was too big to be a microbrewery and too small to be a large brewer, stuck between the two segments with declining sales.
Boréale's bear mascot and name evokes nature and wide-open spaces. It was crucial to respect the brand's heritage, but also adapt to millennials. The wild allows people to escape their frenetic, urban and connected lives. Boréale's nature-based DNA could embody this freedom for today's consumer.
Boréale enlisted Lg2 to help launch "Celebrate life naturally" in Quebec in October 2016 with a $200,000 budget. First, the brand's signature polar bear was freed from the logo to be at the heart of a new brand identity and communications.
Next, packaging was reworked to divide the beers into three product families, each aimed at one of the three "Beer Geeks," "Explorers" and "Followers" target groups. The campaign featured the Boréale bear across POP, social as well as TV, targeting consumers watching nature shows.
Results
Between October 2016 and July 2017, Boréale sales increased 12.5% versus the year prior, compared with a 2% decrease the previous year. Top-of-mind awareness for Boréale increased from 6% to 14%, the highest score of any Quebec beer. Unaided awareness doubled to 20% compared to the previous year, also the highest score.