CASSIES Silver: Bu targets the sommelier
DentsuBos launches a premium brand by appealing to wannabe wine experts.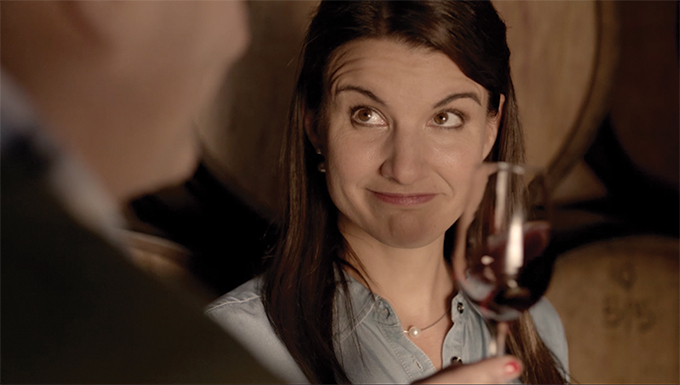 This article appears in the March 2018 issue of strategy.
+ Silver: Launch of New Product/Service
In Quebec, SAQ is perceived as a retailer that stocks high-quality and sophisticated wines, while grocery stores offer anything but. Arterra Wines Canada planned to launch a new premium brand, Bù, into grocery stores that would help redefine perception. The brand worked with DentsuBos Montreal on the launch.
Bù is targeted at 35- and 49-year-old consumers, typically skewing male. These consumers don't consider themselves wine connoisseurs, but they do seek out wines with the best value and are willing to pay $14 to $16 for a bottle of wine. They are interested in learning more about wine, but typically don't have the time.
Arterra partnered with Jessica Harnois, an internationally renowned sommelier from Quebec, to help launch the new brand as a high-quality product. Wine barrels, rich textures and a dark colour palette set the tone across TV sponsorship bumpers, which were supported by social and digital advertising that highlighted Harnois' quest to find the perfect wine. The sommelier's signature was incorporated as an official endorsement on the product labeling and advertising. The premium look and feel of the products was balanced by Harnois' down-to-earth approach.
Results
In the first 10 months, Bù shipped 187,000 cases and 2.16 million bottles were sold. Bù wines now have the second highest awareness levels for an international import grocery-store wine, second only to Wallaroo Trail. SAQ — which had traditionally shunned grocery store wines — listed Bù as a permanent brand after it reached its three-month sales target in just five weeks.