CASSIES Silver: #DoTheLivi goes viral
Mosaic helps Children's Wish stand out and drive donations with help from one survivor's fancy feet.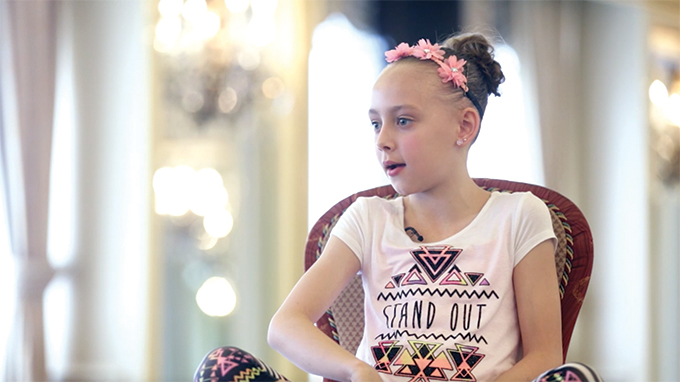 This article appears in the March 2018 issue of strategy.
+ Silver: Limited Resources
Often confused with the larger Make-A-Wish Foundation, Children's Wish was struggling with awareness. As a result, it was experiencing a 22% decline in donations.
The organisation and agency Mosaic Sales Solutions looked for a child with the perfect wish and found Olivia, a nine-year-old girl and avid dancer who was diagnosed with Wilms tumor at the age of two. Olivia had lost a kidney, but was in remission. The team found out that she enjoys dancing, as it allows her to be free of hospital beds, tubes and machines.
Running throughout June 2016 with a minimal budget, #DoTheLivi featured a dance move choreographed for Olivia by Blake McGrath of So You Think You Can Dance. The move was inspired by her optimism and bravery in the face of cancer.
Celebrities, such as dance superstar Maddie Zeigler, posted videos of the move, encouraging millions of followers to #DoTheLivi too. A partnership with MuchMusic resulted in Olivia premiering her dance move live on the red carpet at the MMVAs. Instagram, Twitter and Musical.ly feeds were inundated with videos replicating her move, including a shout out from Canada's Prime Minister, Justin Trudeau.
Results
Within hours of her performance at the MMVAs, #DoTheLivi was trending nationally. Within days, impressions had grown to more than 87 million. A 600% increase in followers on the Children's Wish social sites dove a 51% increase in general donors, 52% more corporate online donations and a 32% increase in general online donations. A supporting direct mail campaign also raised more than $100,000. During the campaign, the Children's Wish website saw a 275% in traffic (64,855 total visits).