Samsung taps Mobeewave for contactless payments
Integrating the fintech company's services will allow anyone to accept payments on their mobile device.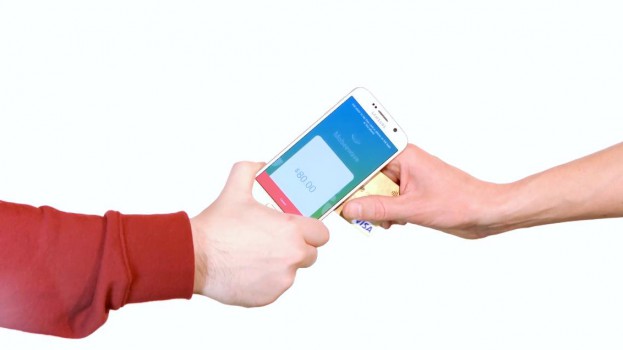 Samsung has struck a deal with fintech company Mobeewave to turn its flagship mobile devices into contactless payment terminals.

Mobeewave, based in Montreal, offers banks, mobile providers and tech companies a white label solution to allow its customers to accept from any contactless payment option – such as a mobile wallet or "tap"-enabled credit or debit card – on their mobile device. This essentially turns any equipped mobile device into a payment terminal, whether for personal payments or for running small businesses.

As part of its deal with Samsung, Mobeewave's tech will be made available on Samsung's Galaxy S7, S7 edge, S8, S8+ and Note8 devices. The announcement did not say where the service will be launching beyond "targeted markets around the world," but Mobeewave currently operates in Australia, Canada, India and Poland.

Mobeewave's payment option is an alternative to both electronic money transfers, like those offered by Interac, as well as services that rely on extra hardware to accept payments, such as Square. Mobeewave is also focused on security, with all transactions being encrypted, and no personal data stored on the device that is used in a transaction.

The deal could also potentially help Samsung get a leg up on the increasingly competitive mobile payments space by focusing on the other side of the transaction. The company's Samsung Pay mobile wallet is currently competing with similar options like Apple Pay and Google Pay, which was revamped and relaunched this month after being merged with Android Pay and Google Wallet services.