Leucan takes a serious turn
As it turns 40, the charity for children with cancer aims to deliver a message of solidarity.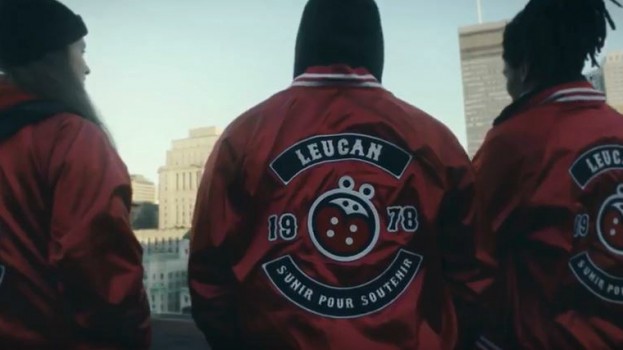 Montreal charitable organization Leucan has launched an awareness campaign to mark its 40th anniversary, using the opportunity to deliver its first brand message.
The organization helps child cancer patients and survivors, but that mission only becomes clear near the end of the campaign's TV spot, "The Defenders."
The minute-long ad, developed by Tam-Tam\TBWA, begins on an uncharacteristically bleak note. A group of rough-looking individuals rush through a neighbourhood, ostensibly intent on causing trouble. Tension escalates as a man pulls a gas can from his trunk; a small group approaches a man sitting on a park bench at night; and another group is shown bursting into a store. The commercial ends, however, on a wholly different note: these individuals are in fact members of Leucan, there to offer help and support to young cancer patients.
In addition to the TV spot, the campaign includes posters and a digital presence.
The campaign launched on Feb. 15 to mark International Childhood Cancer Day. Resting on the tagline "United to Support," the campaign delivers on what Guillaume Mathieu, strategic director at Tam-Tam\TBWA, says is the organization's first real brand message. Leucan has previously worked with the agency on campaigns for fundraising and awareness efforts, like its "Shaved Head Challenge." Mathieu says this more brand-centric campaign was meant to stand apart from what is usually seen in the non-profit sector.
"We wanted to demonstrate the solidarity that characterizes the organization," he says. "Their team is very present in the community and that had to be clearly illustrated. We did not focus on compassion and kindness this time. We used a more active and rebellious tone that breaks with what we are accustomed to seeing from Leucan. But this tone is not used gratuitously."
Mathieu says the direction was driven by the realization that Leucan needs to stand out in a crowded charitable space, as it looks to encourage more people, especially those aged 18 to 35, to donate.