Rethink becomes part of ICOM network
The agency joins the global network of independents to serve growing clients and access new business opportunities.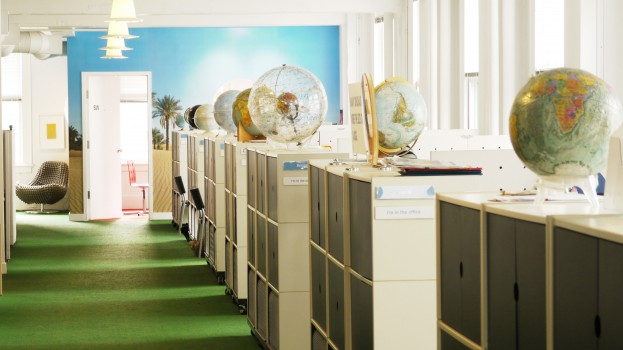 Pictured: Rethink's Vancouver office. 
Rethink has joined ICOM, a global network of independent advertising and marketing communications agencies, as it aims to offer global opportunities and reach to current and prospective clients.
The agency, which has offices in Vancouver, Toronto and Montreal, becomes the second Canadian indie to join the network. St. Jacobs, Ontario-based B2B marketing agency Quarry has been an ICOM member for close to 15 years.
The move will help Rethink seize business opportunities that require global reach, says Tom Shepansky, the agency's founding partner. Rethink is currently competing for the business of a Canadian brand that needs access to international markets, and it hopes ICOM will help it tap into those markets through partnerships with local agencies.
For the account it is currently pitching for, Shepansky says Rethink would serve as the lead, collaborating with other agencies to meet global challenges. In the past, he says the agency has lost some clients as they've expanded well beyond the Canadian borders.
"It's both retention of clients that grow and attraction of clients that need access," he says. Until now, Rethink has been "locked out of" certain categories, such as regional or national tourism clients looking to reach European, Asian or South American markets.
Through ICOM, agencies can develop platforms or campaigns, then work with international partners to deliver or execute on strategies or creative rooted in local insights. But it's the network's independence and culture of peer-to-peer learning that sets it apart from conglomerates owned by holding companies, says Ken Whyte, president of Quarry and ICOM North America regional director.
"When I pick up the phone and ask for some assistance in another region, I'm talking directly to owners who have skin in the game," he says. "You are guaranteed they will provide a high quality of service. This is very different from an agency that is run by managers who report to other managers who report to parent companies who report to holding companies who report to investors."
ICOM, which unites more than 80 independent agencies from more than 60 countries worldwide, operates under an exclusive engagement model. Quarry and Rethink will be the network's exclusive agencies in Canada, with the former focused on B2B clients and the latter on B2C.