Thinkingbox adds leadership in Toronto
Dylan Scott will lead the tech team while Alyssa Belova will lead OOH and digital as the office continues to expand.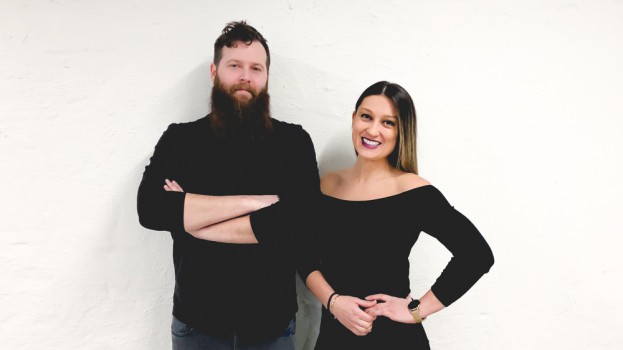 Digital production studio Thinkingbox has added new leadership to its Toronto office, hiring Dylan Scott as senior technologist and Alyssa Belova as senior integrated producer.

Thinkingbox is a digital and interactive production studio that helps clients create digital and tech-forward experiences. Recent projects include utilizing brain scanners for apparel brand Life is Good, a website that connected communities of donors for SickKids and VR executions for Corus Entertainment and United Airlines.

Scott will lead Thinkingbox's technology team in the city and grow its development capabilities. The position is new in Toronto and one that CEO and founder Amir Sahba says was necessary due to his development team's significant growth.

Sahba says Scott's title and duties are similar to those of Cody Hart, who was promoted to the role in Thinkingbox's Vancouver office in January. Both report to Justin Desjardins, Thinkingbox's Vancouver-based director of creative technology.

Belova, meanwhile, has been tasked with leading out-of-home and experiential activations and digital projects. Sahba says Belova's role was also created due to growth in Toronto and the need for dedicated leadership for experiential projects. He adds that Belova will also look to bring more producers to her team.

Scott is returning to Thinkingbox, having worked as a developer for the company for a two-month stint in 2014. He has also had roles at Olson, Cossette and most recently Sid Lee, where he was a creative technologist in its Toronto office.

Belova joins Thinkingbox from OneMethod, where she was a senior project manager. She previously had lengthy tenures on Publicis Modem and Teehan+Lax's project management teams .

Sahba says the company's Toronto team has grown by 200% over the last year and he has committed to growing its operations on the East Coast. Back in Vancouver, the company hired a new director of production in January.