What caused the most ad complaints in 2017?
Ad Standards' report says consumer trust is higher for traditional platforms, despite the amount of complaints for TV ads.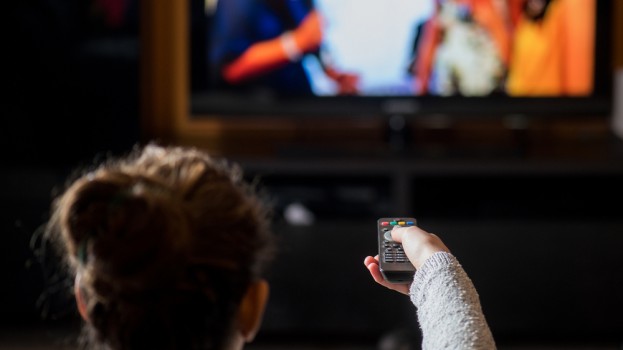 Ad Standards has released its annual review of complaints Canadians levied about ads they felt were objectionable or misleading in 2017.
Last year, Ad Standards received 1,808 complaints about 1,322 ads (up from 1,639 complaints about 1,108 ads in 2016). Of those, 636 complaints weren't pursued because they fell within acceptance criteria under the Canadian Code of Advertising Standards, for reasons including not identifying a specific advertisement, identifying ads that were no longer current, complaints about foreign, political or election advertising and complaints about things that did not meet the Code's definition of "advertising."
The majority of complaints to Ad Standards do not contravene the code and are not further investigated, but in 2017, 575 were investigated further and 442 were found to have merit.
Ad Standards attempts to resolve complaints that fall under Clause 1 (which covers accuracy and clarity) and Clause 3 (which covers inaccurate price claims) of the code administratively by making the advertiser aware of the complaint and having them withdraw and/or correct the ad. In 2017, 224 complaints were resolved this way.
That left 218 complaints that were passed to Ad Standards' independent review Council for adjudication. Of those, 173 complaints about 46 ads were upheld by the Standards Council, an increase from 44 complaints about 30 advertisements upheld in 2016.
According to the section of Ad Standard's website where upheld complaints are collected, the largest amount of upheld complaints were levied at the Canadian Centre for Bio-ethical Reform, a pro-life advocacy group.
While most ads found to contravene the code tended to have only a few complaints against them, Ad Standards received 72 complaints about ads that appeared on buses in Peterborough depicting graphic images of fetuses and the words "Abortion Kills Children." Complaints alleged that the statements of the ads were misleading and the images were graphic and upsetting, which the Council agreed with. Ad Standards also received 36 complaints about similar graphic imagery used in unsolicited pamphlets the organization delivered to homes in the Greater Toronto Area, which the Council concluded "displayed obvious indifference to conduct or attitudes that offend the standards of public decency prevailing among a significant segment of the population."
Ad Standards' website says the Canadian Centre for Bio-ethical Reform did not respond to requests for the advertisements to be withdrawn or amended.
The most common areas of complaint continue to be Clause 1 and Clause 3, which saw 767 complaints in 2017, 156 of which were upheld. The next most was Clause 14, which covers "unacceptable depictions and portrayals." While Ad Standards points out that most complaints in this area involve "subjective matters of personal taste or preference and do not ultimately raise issues under the Code," 128 complaints that fell under this clause were upheld.
Ad Standards received 65 complaints under Clause 10, which covers safety concerns, but only two of those complaints were upheld.
The complaints about the Canadian Centre for Bio-ethical Reform's ads helped make 2017 the first year that non-commercial entities received the highest number of complaints. Given the amount of complaints pertaining to price claims, the next most common sector for complaints was retail at 200 (six of which were upheld). Healthy and beauty sector received 137 complaints (five of which were upheld) and lesiure services received 134 complaints (six of which were upheld).
Ads on TV again received the most complaints (716), followed by digital ads (410) and out-of-home ads (198).
In July, Ad Standards conducted a survey of 1,526 Canadians to gauge their levels of trust in advertising. It found that consumers have higher trust in ads on traditional platforms, with lower trust in ads appearing on social and other digital channels. More than half (58%) of respondents said online native advertising makes them less trusting of the brand appearing in the ad, with 50% saying it made them trust the publisher less. The vast majority (90%) of consumers also said that "astroturfing" (or posting fake reviews of a brand or product) reduces their trust in a company.