Global Pet Foods attempts to redefine 'pet'
The retailer wants Merriam-Webster to better reflect the relationship between owners and their furry companions.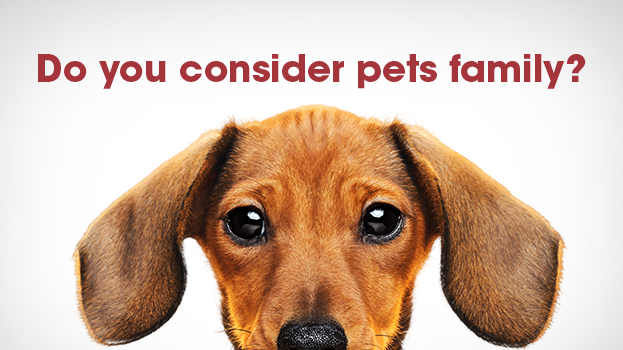 Many "pet parents" think of their furry companions as members of the family, not simply as domesticated animals "kept for pleasure rather than utility," as one dictionary definition puts it.
In fact, a new campaign by Global Pet Foods suggests the authoritative definition of "pet" should evolve to better reflect the modern relationship between owners and their "pet children."
The Canadian-owned pet retailer has invited customers to put pressure on American publisher Merriam-Webster to change its definition of the word "pet" as a way to "connect with them on a more meaningful level and create long-lasting brand loyalty," according to Laura Fowler, the company's director of brand development.
In-store assets and social posts on Facebook and Instagram are driving consumers to a campaign microsite, where they can vote on whether a pet should be defined as "an animal that is considered a member of the family" or as "an animal that is often treated like a child." Global Pet Foods will propose Merriam-Website change the definition to whichever gets the most votes.
The "#Changethedefinition" campaign was led by Giants & Gentlemen, which was named the retailer's agency partner in October. It also includes an in-store POP campaign and TV commercial with the tagline "Undeniably part of the family."
Fowler previously told strategy the company brought on G&G as a partner in order to draw more millennial customers; in the past, it has primarily targeted baby boomer customers through print advertising. More recently, Global Pet Foods has expanded its in-house marketing department to include a full-time social media manager, according to Fowler, in order to help engage with younger customers online.
"The trend towards pet humanization within our industry is leading our customers to shop for products that are aligned with their family values," says Fowler. "This campaign allows us to engage a broader audience to share our core values."
The effort will run until the end of April.