2018 Marketing Awards Shortlists: Design
The second batch of shortlists are revealed, with the winners announced at the gala on May 31.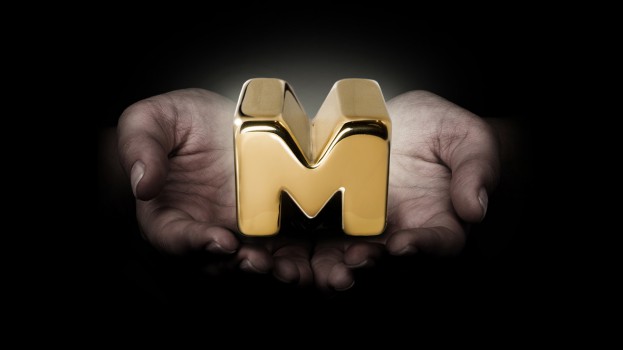 Every day this week, strategy will be rolling out the shortlists for 2018 Marketing Awards. Be sure to check here for all of the shortlists announced so far.
Good design means good business, and, for some, recognition at the Marketing Awards.
After a full day's worth of jury deliberation, the Design judges for strategy's awards competition delivered a group of work that stands above the rest, creating a shortlist of contenders that will be vying for an "M" award at the gala on May 31.
This year's panel was chaired by Lg2′s Claude Auchu and Underline Studio's Claire Dawson. They met with the live jury panel, comprising of design experts, including Hambly & Woolley's Dominic Ayre; John St.'s Mooren Bofill; Will Creative's Allison Chambers; Nouvelle Administration's Catherine D'Amours; Jacknife's Mike Kelar; q30 design's Glenda Rissman; and Forge Media + Design's Stussy Tschudin.
Strategy will be releasing the shortlists for Craft and Main over the next two days. For tickets to the show, you can contact Lia Minquini or Joel Pinto.
| | | |
| --- | --- | --- |
| Campaign | Client | Agency |
| Supervised Injection Services | Centre intégré universitaire de santé et de services sociaux (CIUSSS) du Centre-Sud-de-l'Île-de-Montréal | Bleublancrouge |
| Downtown Montreal's Pantry | Marche Artisans (Fairmont The Queen Elizabeth) | Brad Montreal |
| Follow The Arches | McDonald's Restaurants of Canada Limited | Cossette |
| Humanity & Inclusion – Logo | Humanity & Inclusion | Cossette |
| Énergir New Brand Identity | Énergir | Cossette |
| Rodeo – Identity | Rodeo Production | Cossette |
| Educate A Girl | Plan International Canada | DentsuBos |
| Absolut Canada | Corby Spirit and Wine Limited | Gravity Partners Ltd. |
| ACE Bakery Branded Environment | ACE Bakery | Jacknife |
| Brunch Your Way | Smith Restaurant + Bar | Leo Burnett, Toronto |
| Cidery Milton | Cidery Milton | lg2 |
| ITHQ | Institut de tourisme et d'hôtellerie du Québec (ITHQ) | lg2 |
| OSQ – Brand | Orchestre Symphonique Quebec | lg2 |
| Shoot Studio | Shoot Studio | lg2 |
| Elliott & Lily – Brand | Elliott & Lily | lg2 |
| Stefano | Aliments Faita Forgione | lg2 |
| Taverne Louise – Brand | Taverne Louise | lg2 |
| Parc Olympique: New advertising platform 2017-2020 | Parc Olympique | lg2 |
| Boréale – Artisan Series | Les Brasseurs du Nord | lg2 |
| Cid | Cidery Milton | lg2 |
| Stefano | Aliments Faita Forgione | lg2 |
| DesignThinkers 2017 Event Guide | RGD | Rethink |
| DesignThinkers 2017 | RGD | Rethink |
| Toast and Jam Identity | Toast and Jam | Rethink |
| Thermal Discount | FGL Sports (Sports Experts) | Rethink |
| Ghosts of the Forum | FGL Sports (Sports Experts) | Rethink |
| Grand Jardin de Sainte-Justine | CHU Sainte-Justine Foundation | Sid Lee |
| Molson salutes the dépanneurs | Molson Export | Sid Lee |
| Common Ground | Harley-Davidson Canada | Zulu Alpha Kilo |