2018 Marketing Awards Shortlists: Craft
The finalists for the competition's first standalone category celebrating Canada's best production work is announced.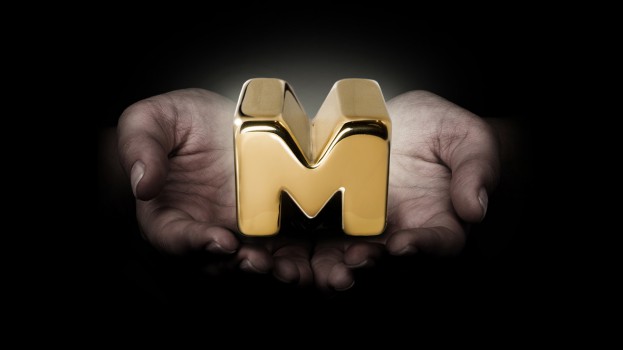 Every day this week, strategy is rolling out the shortlists for 2018 Marketing Awards. Be sure to check here for all of the shortlists announced so far.
The art and copy team's creative execution, the director's vision, the cinematographer's keen eye, the editor's footage-sifting expertise, the post-house team's colour grading, effective score and more will be recognized for the first time at this year's Marketing Awards as part of its own separate Craft category.
The finalists are announced after a lengthy online review by a jury of creative and production experts, as well as the live jury that judged the Marketing Awards' main Advertising category, which was co-chaired by Union's Lance Martin and MSLGroup's Mia Pearson.
The production efforts of individuals behind the country's best brand films, installations, printed materials, and products will be awarded at the gala on May 31. Strategy will be releasing the shortlist for the final Advertising category tomorrow.
For tickets to the show, you can contact Lia Minquini or Joel Pinto.
| | | | |
| --- | --- | --- | --- |
| Campaign | Client | Agency | Credit |
| Piano | Banff Centre for Arts and Creativity | Cossette | Alex Boothby, Soda |
| Molson salutes the dépanneurs | Molson Export | Sid Lee | Annik Tremblay-Meunier & Francis Levesque, Sid Lee |
| GO Etiquette Book | Go Transit | DDB Canada, Toronto | Arjang Esfandiyari |
| A Glass for Santa | Dairy Farmers of Canada | DDB Canada, Toronto | Bent Image Lab |
| Reality show | Farnham Ale & Lager | lg2 | Camille Gagnon |
| SickKids VS – All In | SickKids Foundation | Cossette | Chris Mably & Mark Zibert, Skin and Bones Film Company |
| I'm Your Father's Day | Disney | No Fixed Address | Chris Murphy, Whitehouse Post |
| Highway | Terry Fox Foundation | Grip Limited | David Whiteson, Alter Ego |
| Mia & Morton | Dairy Farmers of Canada | DDB Canada, Toronto | Gentleman Scholar |
| Piano | Banff Centre for Arts and Creativity | Cossette | German Lammers, Frank Content |
| Pride Stories | Spotify | Giant Ant | Giant Ant |
| A Glass for Santa | Dairy Farmers of Canada | DDB Canada, Toronto | Greg Arden, Bent Image Lab |
| SickKids VS – DadStrong | SickKids Foundation | Cossette | James Michael Chiang, Skin and Bones Film Company |
| Uninterrupted | Girl Talk HQ | BBDO | Jamie Spears |
| Piano | Banff Centre for Arts and Creativity | Cossette | Jared Kuemper, Berkeley |
| SickKids VS – All In | SickKids Foundation | Cossette | Jesse Monsour, ​a52 |
| Bring Back Wildhood | Go RVing | doug&partners | John Mastromonaco, Untitled Films |
| Conductor TV | Newfoundland and Labrador Tourism | Target | Kevin MacKenzie & Eric Harry, Radio Radio Corp. |
| Travel Alberta – Ready | Travel Alberta | Critical Mass | Leo Hoorn, Critical Mass Studio |
| Baby Dove Launch | Unilever | Ogilvy | Lynsey Addario, Ami Vitale, Eran Sudds & Sandy Nicholson |
| Be Olympic | Canadian Olympic Committee | Sid Lee | Mauro Chiarello, Revolver |
| SickKids VS – All In | SickKids Foundation | Cossette | Mark Zibert, Skin and Bones Film Company |
| SickKids VS – MomStrong | SickKids Foundation | Cossette | Mark Zibert, Skin and Bones Film Company |
| SickKids VS – All In | SickKids Foundation | Cossette | Marka Rankovic, Skin and Bones Film Company |
| SickKids VS – MomStrong | SickKids Foundation | Cossette | Marka Rankovic, Skin and Bones Film Company |
| SickKids VS – DadStrong | SickKids Foundation | Cossette | Marka Rankovic, Skin and Bones Film Company |
| Sounds of Trauma | David Lynch Foundation | Herezie Group, Paris, France | Pascal Desjardins & Yan Dal Santo, Apollo Studios |
| ADC 96th Annual Awards | Art Director Club | Sid Lee | Simon Chenier Gauvreau, Sid Lee |
| Follow The Arches | McDonald's Restaurants of Canada Limited | Cossette | Spencer Dingle, David Théroux, Cossette |
| Sounds of Trauma | David Lynch Foundation | Herezie Group, Paris, France | Yan Dal Santo, Morrison Films (a Mile Inn Boutique) |