ASOS rolls out visual search
The online fashion retailer's image recognition tech is now available in Canada.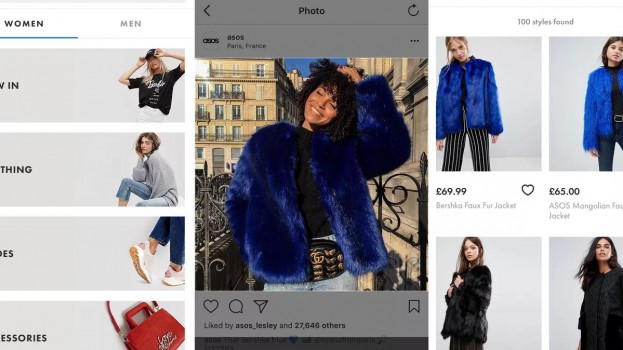 Online fashion retailer ASOS has made its visual search tool Style Match available in all regions, allowing users to find the products they want with nothing more than an image.
First tested in the U.K. and some markets in Asia last August, the tool allows shoppers to upload a photo to the brand's app, which will then use image recognition to search its catalogue and return products that most resemble those in the photo. The image can be one the user has taken themselves (of an item a friend was wearing, or something they saw in another store) or from another source (such as an image from a movie or a red-carpet gala to try to replicate the look).
The function is available through the ASOS mobile app, which currently boasts over 16 million active users between the iOS and Android versions.
Visual search is becoming a popular product discovery offering from brands, including other online retailers like eBay and social platforms like Pinterest. Google has also been using its own Lens tool as a way for users to search for information about objects and locations they take photos of. Some tech providers have also launched tools that allow clients to build their own visual search and image recognition services.