OMHA touts the benefits of community sport
The body governing minor hockey in Ontario launches its first marketing campaign as participation slows.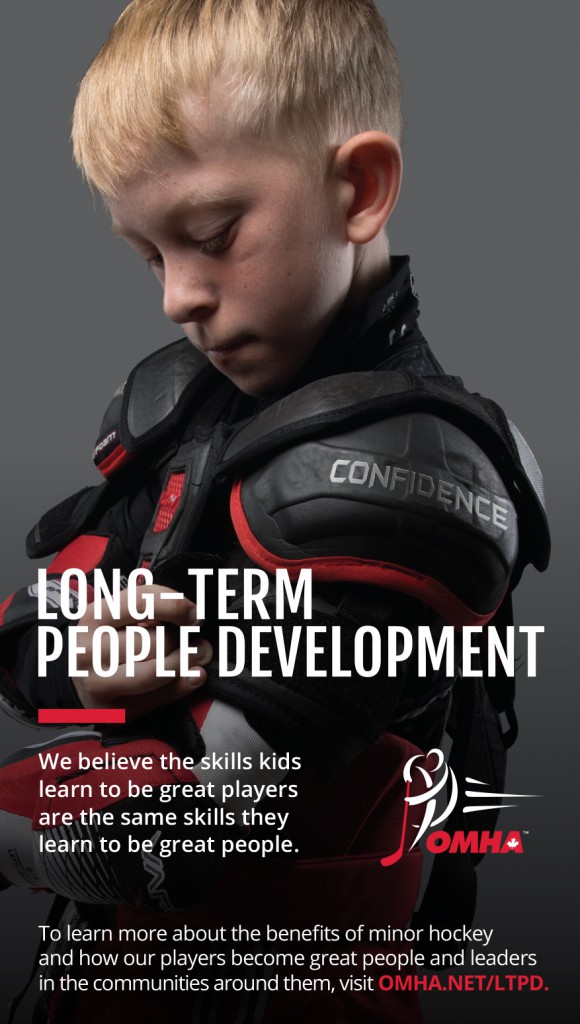 While sports offer the benefit of physical activity, they also help young players build character and learn valuable life lessons, such as teamwork and cooperation.
That's a sentiment that has long been at the core of the Ontario Minor Hockey Association. Now, the body governing minor hockey in the province has put it at the heart of its very first marketing campaign, one that seeks to reacquaint players and their families with the benefits of playing hockey.
Launched on April 17 under the name "Long-Term People Development," the campaign comes at a time when participation in community sport has slowed, according to Ian Taylor, executive director of the OMHA. He says that while ice hockey as long been considered Canada's sport, that isn't necessarily the case anymore.
Brandfire Marketing Group worked on the overall brand strategy and creative concept, with assets that help position hockey as an easy way of equipping kids for life both on and off the ice. The month-long initiative will see print, digital banners and native content placed in community newspapers across Ontario, a move that signals its "grassroots" approach, according to Taylor. The media execution is being managed in-house by the OMHA.
The campaign's tagline plays on the amateur sports training model known as "Long-Term Athlete Development" or "Long-Term Player Development," programs geared towards helping athletes reach their full potential.
Taylor says the decision to get into public-facing marketing campaigns is the result of a "culmination of things." In the past, the OMHA hasn't had to sell the benefits of playing hockey. But the number of activities available to children and families today, coupled with wider demographic changes, has forced it to look for new ways to recruit players and to retain those already playing.
"Long-Term People Development" follows larger rebranding work that began last year, which saw the OMHA revisit its mission statement, visual identity and some of its programming. For example, in partnership with the Ontario Hockey Federation, it launched an initiative (mandated by Hockey Canada) that will see players under eight years old play on smaller, modified rinks starting next year.
The campaign launched in the spring to coincide with the start of tryouts for the 2018-2019 season, which take place throughout April and May.  A second phase will roll out in the fall for the start of the season.